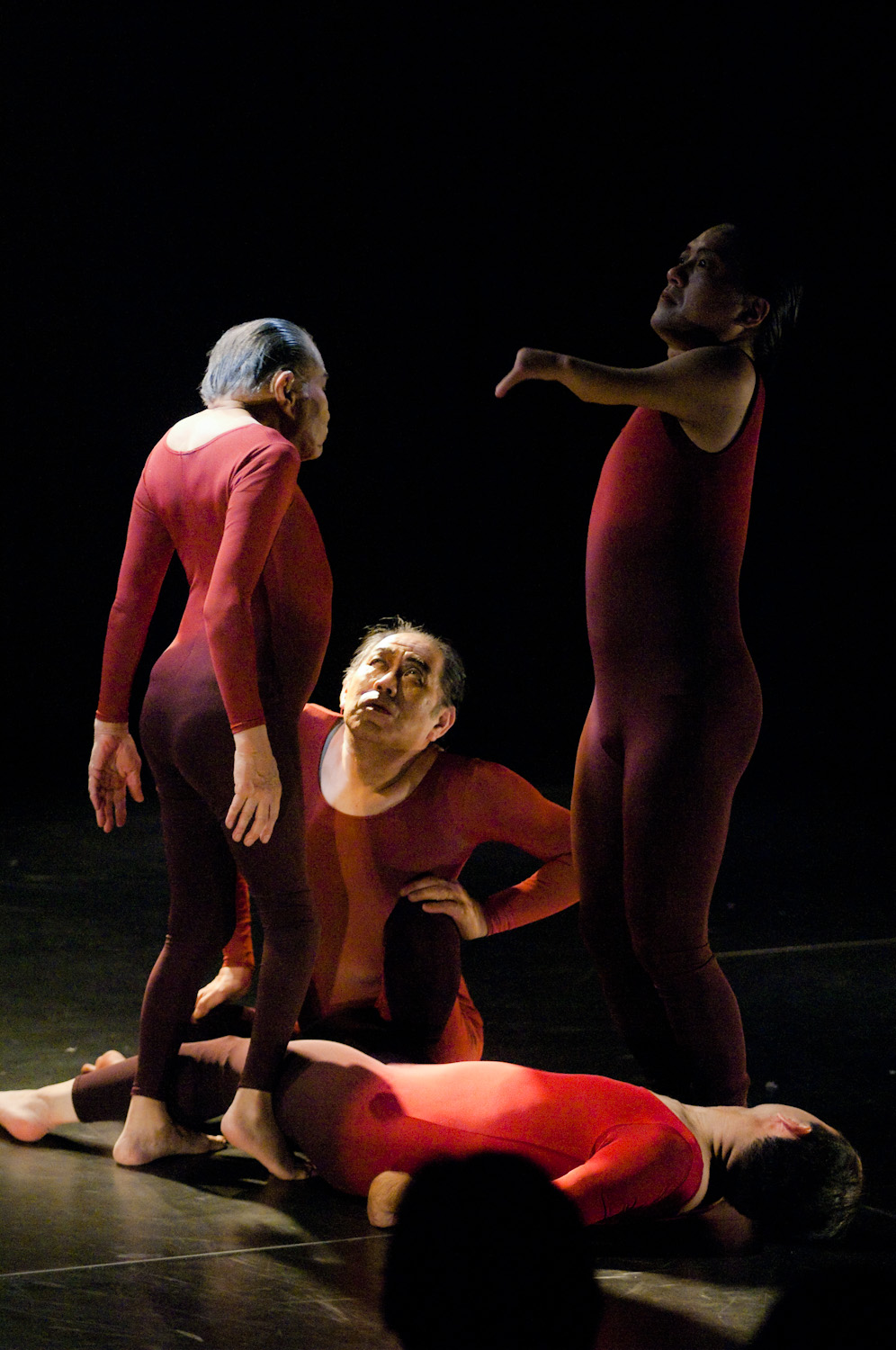 photo by Kohji Fukunaga (Studio Epoque)
about TAIHEN
"The disabled body itself is an art."
TAIHEN is a physical theatre group of physically disabled people, which has been actively performing professionally since 1983 in Japan. They have been performing internationally since 1993.
TAIHEN is the first performance art group by disabled peple in the world. Manri Kim has found that the disabled body has an expression that no one else can create. Their twisted, distorted bodies, normally considered to be ungainly are transformed into peculiar beauty. What she has started is a completely new genre, neither Butoh nor dance, that has given much inspiration and hope to all people, whether disabled or not.
All performers have polio, cerebral palsy or other conditions and most require 24 hour care, so, they need unique backstage crews, Kurokos (assistants dressed in black as in Japanese traditional puppet theatre), who help the performers to enter and exit the stage.
"If you are wishing to express the universe and yourself, the means of manifestation may be found in authentic inner motion, which might be unrecognized motion in a customary movement".
TAIHEN is a troupe of physical performers deeply expressing their inner selves. The performers' motions are far from standard but they crawl, wriggle, squirm, walk, run and jump unaided. Though their individual expressive line may not look straight nor look stable, their inevitable movement is finely balanced. One's movement is directly connected to one's inner life. In Taihen's creation, the audience can unite with the performers to sense and to experience the unity of microcosm (physical body) with the universe.
The word "TAIHEN" is a play on the Japanese word "HENTAI", meaning STRANGE but also has the meaning "METAMORPHOSIS".