Proofreading Translation Transcription Narration Writing Blog
Chris Loew
Proofreading Service
for Japanese-to-English Translations
<![if !vml]>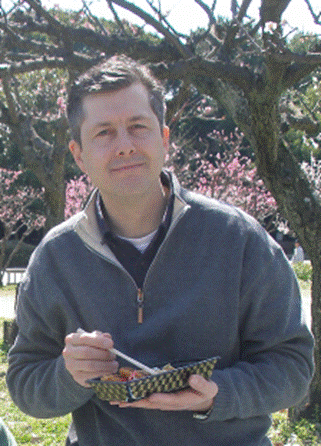 <![endif]>I am an American living in Toyonaka City, near Osaka. I offer a proofreading service for Japanese-to-English translations. Japanese often call this "native check". As I have lived in Japan for over 18 years, I can pick up common mistakes that Japanese often make, usually related to literal translation of Japanese expressions.
I am a general proofreader, which means that I don't advertise myself as a specialist in any particular field, but I have done a wide variety of jobs, including pharmaceutical trial results, contracts, books (on supply-chain management and green initiatives in transportation), promotional material (Asian Games, Osaka Olympic bid, etc.), catalogs, users manuals, commercial correspondence, and scholarly papers for journals.
I have a few main customers with whom I've worked for a long time. They send me Word files as e-mail attachments, and I usually send them back on the following morning. Large jobs (20+ pages) may take longer. My rate is usually 3.5 yen per word for the finished file. I can also work with Excel or PowerPoint files.
Of course, I would like to find new customers too. I can work with small, independent translators as well as with large established translation houses. I also sometimes work directly with companies to correct in-house translations of their annual reports, press releases or websites.
Projects I am now promoting are: arranging translation of English on-line catalogs into Japanese, and prospecting for B2B sales for US companies. I am looking for US companies to work with on these, especially from my home states of Oregon and Washington.
If you have further interest please see my resume or e-mail me
Regards,
Chris Loew
Proofreading Translation Transcription Narration Writing Blog