Japanese
Français
Deutsch
Español
Chinese
Korean
---
A Small Garden

---
I introduce flowers, trees, and other creatures in my garden.



since 28-Mar-98
All seasons

January

February

March

April

May

Lavender's season

June

July

August

August(A cicada in a summer)

September

October

November

December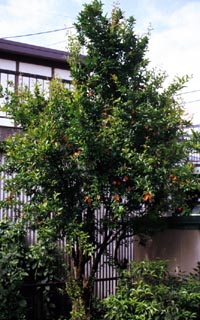 Pomegranate
Attention to thorns on branches.
When I put soil in my garden,
it had no nourishment.
But fallen leaves of pomegranate have given nourishment to soil.
Now, this soil is good.
If you want good soil,
you had better plant a deciduous tree.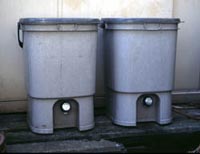 Vessel for garbage of kitchen
I put garbage of kitchen and drug for ferment into this vessel.
Two weeks later, the garbage ferments and becomes manure.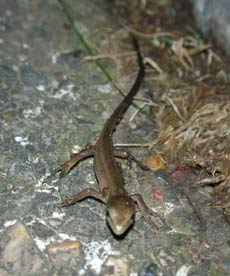 A kind of lizard
It eats insects and worms.
It's a important member in my garden.