March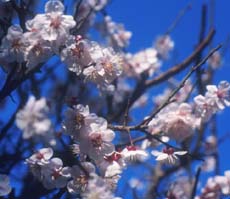 Apricot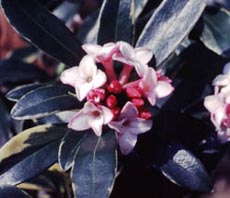 Daphne
A daphne has a sweet smell.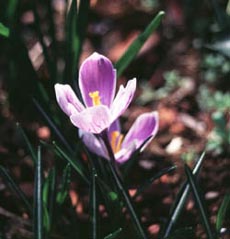 Crocus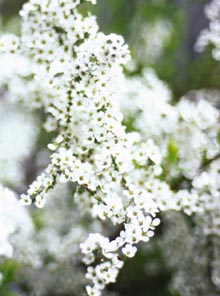 Spirea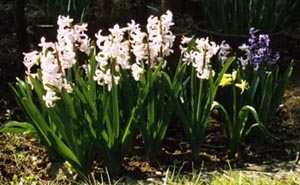 Hyacinth
Hyacinth is not easy to propagate.
Then gardeners notch the lower half of bulb.
The bulb makes a large number of bulbs in next summer.
But, new bulbs are small. You cannot see flower four years.
You may notch in early summer.
If you notch in autumn, the bulb will go bad.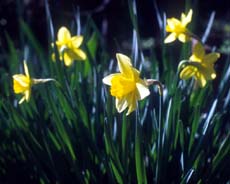 Narcissus
A narcissus replanted every three years is more vigorous
than replanted every year.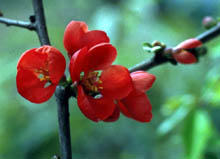 Japanese quince