The 7th NIPPON INTERNATIONAL PERFORMANCE ART FESTIVAL (NIPAF 2000)
2000.3.9--3.15 @Japan
+JIPAF 3.2-4@Jakarta,Indonesia
+TIPAF 3.6-7@Taipei,Taiwan
UNofficial web by S.Arai
---
Schedule of JIPAF2000
March 2(Thu)-4(Sat) Jakarta
Teater Utan Kayu(TUK) JL Utan Kayu 68-H Jakarta 13120 Indonesia
---
Schedule of TIPAF2000
March 6(Mon)-4(Tue) Taipei
Police Sation Theater
---
Schedule of NIPAF2000;
3 Cities, 7 day
March 9(Thu)--10(Fri) Nagano
"Neon Hall" 2344, Gondo, Nagano, Nagano tel.+81-26-237-2719
March 11(Sat)--12(Sun) Nagoya
"Nanatsudera Kyodoh Studio" 2-27-21,Ohsu,Naka-ku,Nagoya,Aichi tel.+81-52-221-1318
March@13(Mon)--15(Wed) Tokyo
"Kid Ailack Art Hall" 2-43-8, Matsubara,Setagaya-ku,Tokyo tel.+81-3-3322-5564
*Door open at 6:30 pm, Start at 7:00 pm
Participant Artist;
Foreign Artists;
1, Alastair MacLennan (Belfast,Nothern Ireland)
2, Lorna Stewart (England,Cardif)
3,

Boris Nieslony (Germany, Colone)
4,

Richard Martel (Canada, Quebec)
5,

Nao Bustamante (U.S.A.,San Francisco)
6, Wang Mai (China, Beijing)
7,

Paisan Plienbangchang (Thailand, Bangkok)
8,

Stephan Koperl & Sylvia Winkler (Germany,Sututtgart & Austria,Salzburg)
9,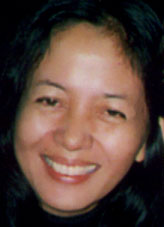 Arahmaiani(Indonesia, Jakarta)
Special Guest;
Nathalie Perreault (Canada, Quebec)
Domestic Artists;
1,

SHIMODA Seiji
2,

SAEGUSA Yukio
3,

KAWABATA Mamiko
4, MARUYAMA Tokio
5,

TANIKAWA Mari
6, KURODA Osamu
7,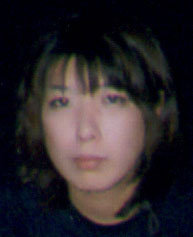 IZUMI Akiko
8, HONJOH Akeko
9, WAGATSUMA Maya
10, AKAHANE Shinsuke
11,

HABA Kaori
12,

ARAI Shin-ichi
13, MURAI Gen
14,

NISHIJIMA Kazuhiro

[From NIPAF Executive Committee]
NIPAF2000 Festival Message
Since starting NIPAF in 1993, this is the first time we have to thank so many people. The official support which we've received this time was nearly the worst ever, for various reasons. In fact, it seemed impossible for us to carry the festival off at all. But most people understand the importance of this festival, including us. Over 100 foreign artists have been invited over the last 6 times, and all of them have respected NIPAF. NIPAF is our pride. Throw away your narrow minds, and keep your pride. This is what we have learned through NIPAF. We've attempted to create a maximum rich event under these poor support circumstances. It would be easy to reduce the number of the artists and cities. Or, it would be easier if we didn't have this catalog and poster printing. But, we didn't choose this. Because we believe in the existence of people who need NIPAF. And, we have enough friends that we can ask favors of. First, we'd like to say thank you for the efforts of our friends in Indonesia and Taiwan who organised the two festivals there, JIPAF and TIPAF, just before NIPAF. Because of their efforts, more than half of the participants of NIPAF 2000 can go to both countries with their work to meet new friends.
Also, we thank the foreign participants. If there were no artistic trials, then it would be impossible to hold this kind of international festival. I myself thank my luck in meeting them in the '90s, and thank them for their first trip (or return) to Japan. We thank also the Japanese artists. Your trials, agonies, despairs, wisdom, courage and efforts are all things of Japan. We thank the people whose support made it possible to hold NIPAF in their cities in Japan. Your mental and material support is the hope of today. As in the declaration of the establishment of PAPA(Platform for Asian Performance Art), we could say that we are now becoming a forest from one tree. Maintaining a rich and lively "Forest Crown" in this forest is the job of each tree's root. A Forest Crown needs roots, roots need a Forest Crown.
Come on, now it's departure time for NIPAF 2000.

Seiji Shimoda

---------------------------------------
Seiji Shimoda/NIPAF Executive Committee
nipaf@avis.ne.jp
http://www.avis.ne.jp/~nipaf
Tel & Fax +81-26-224-0748
---
back Arai's Zanzibar Home page