About Shakuhachi Score
Shows score of Japanese Instruments
You can see and print score of Traditional Japanese musical instruments , such as Shakuhachi, Shinobue, Taishogoto.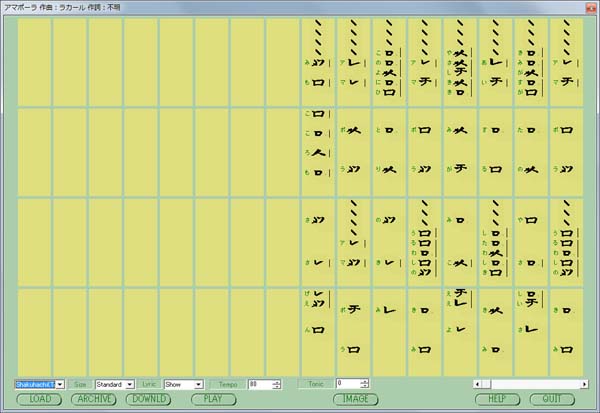 Shakuhachi score can load midi files as well as First song data.
User can select file type like following picture.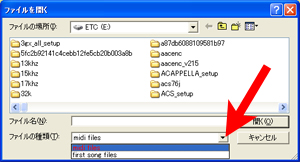 Kinko or Tozan can be displayed as Shakuhachi score.
Size of Texts and key note can be selected.

Shows finger movement
When a tune is played, movement of finger jest next to the playing bar.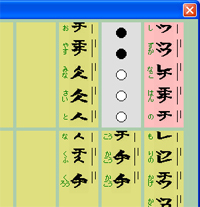 Score of Shinobue And Taishogoto
Musical instruments that score is written horizontal way with numbers can be displayed also, such as shinobue and taishogoto.
Since, Tasihogoto and Sinobue is simmiler, the score are used with same thing.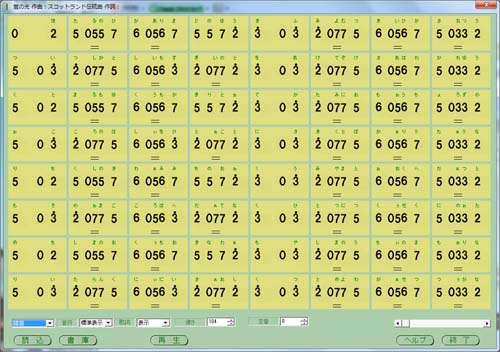 Image output and print
User can output images of score and print them.
(Printing may cause strange result if you select the paper size that is not common in Japan.)
Download is here!
Freeware!
 

Use this software with your own risks!