Introduction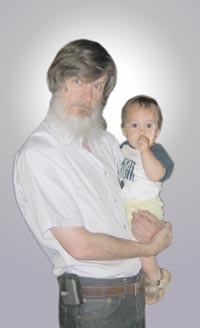 Although for a while back there in late spring, it looked as though we might not have a rainy season this year, it did finally arrive, and as I sit writing the stories for this newsletter, the rain is drizzling outside my open window, and everything in the house is damp with the high humidity.
The weather over in Vancouver though - where I went for the annual family reunion - was glorious, and I never had to use my umbrella once! I had a pleasant time together with my parents, mostly just sitting at home chatting, and was able to get a little bit of 'quality' time with grandson Alex.
I am very pleased to be able to show you the first print in my new series - My Solitudes - in this issue. If you are not yet a subscriber, please take a look and see if you think the prints might be of interest to you!
The issue wraps up with Sadako's Corner; we hope you enjoy a few minutes with our little stories ...