Eh! Mokuhankan? What's that? Well, more details will be on the way very shortly, but here, just let it suffice to say that finally, after many years of thinking about it, I have started up a small woodblock print publishing venture. This will proceed side-by-side with my usual subscription-based printmaking, but will differ in two important ways:
it will feature work produced by other craftsmen ...
the prints will be available one by one, not in sets ...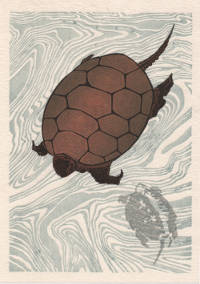 There are any number of reasons why I am doing this:
I am personally dissatisfied with the prints I see published these days
I want to spread good woodblock prints around as much as possible
I would like to provide interesting work for some of the craftsmen
I hope to help my own income, which this year is not otherwise going to be 'adequate' :-)
I will select the designs, I will hire the craftsmen, I will organize the sales and distribution, and most importantly - I will set the standards by which this organization will operate. To make excellent woodblock prints involves huge amounts of time, expensive materials, and very highly skilled labour. To try and make a successful venture out of publishing them is a completely irrational, uneconomic and rather foolish thing to do. Wish me luck!
I hope some of the items will be of interest to you!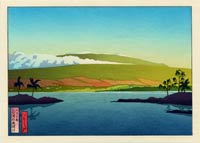 That's all we have space for this time; hopefully, circumstances will allow a return to the normal size for the next newsletter!