rRootage
| | | |
| --- | --- | --- |
| for Windows | rRootage ver. 0.24 | (C) Kenta Cho(ABA."Saba") |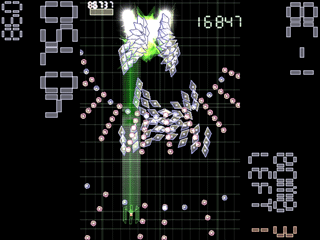 Defeat autocreated huge battleships. Shootem up game, 'rRootage'.
The barrages are created by BulletML and Bulletsmorph.
Control your ship and avoid the barrage. Use the laser gun to destroy the battleship of the enemy.
rRootage is the free software for Windows(OpenGL required).
If you have any comments, please mail to cs8k-cyu@asahi-net.or.jp.