Kiyosawa co.,ltd
~We deliver fresh wasabi from Azumino City, Shinshu~
The snow accumulated in the Northern Alps, which is 3,000 meters above sea level, becomes spring water in the land of Azumino over a long period of time.Our company's wasabi is still growing healthily thanks to this great nature.
~Introduction~
Our company cultivates and sells fresh wasabi in Azumino City, Shinshu.The farm area is about 1.5 hectares and there are 4 large-scale farm houses.
Two simple farm houses (devised by the president of our company).
We are ready to harvest and ship throughout the year.We continue to make fresh wasabi from the customer's point of view with safety and security as our top priority.
From Azumino City, Shinshu, we deliver fresh wasabi and smiles not only to Japan but to the world.
We can do business directly without going through a trading company.
Please feel free to contact us by email ✉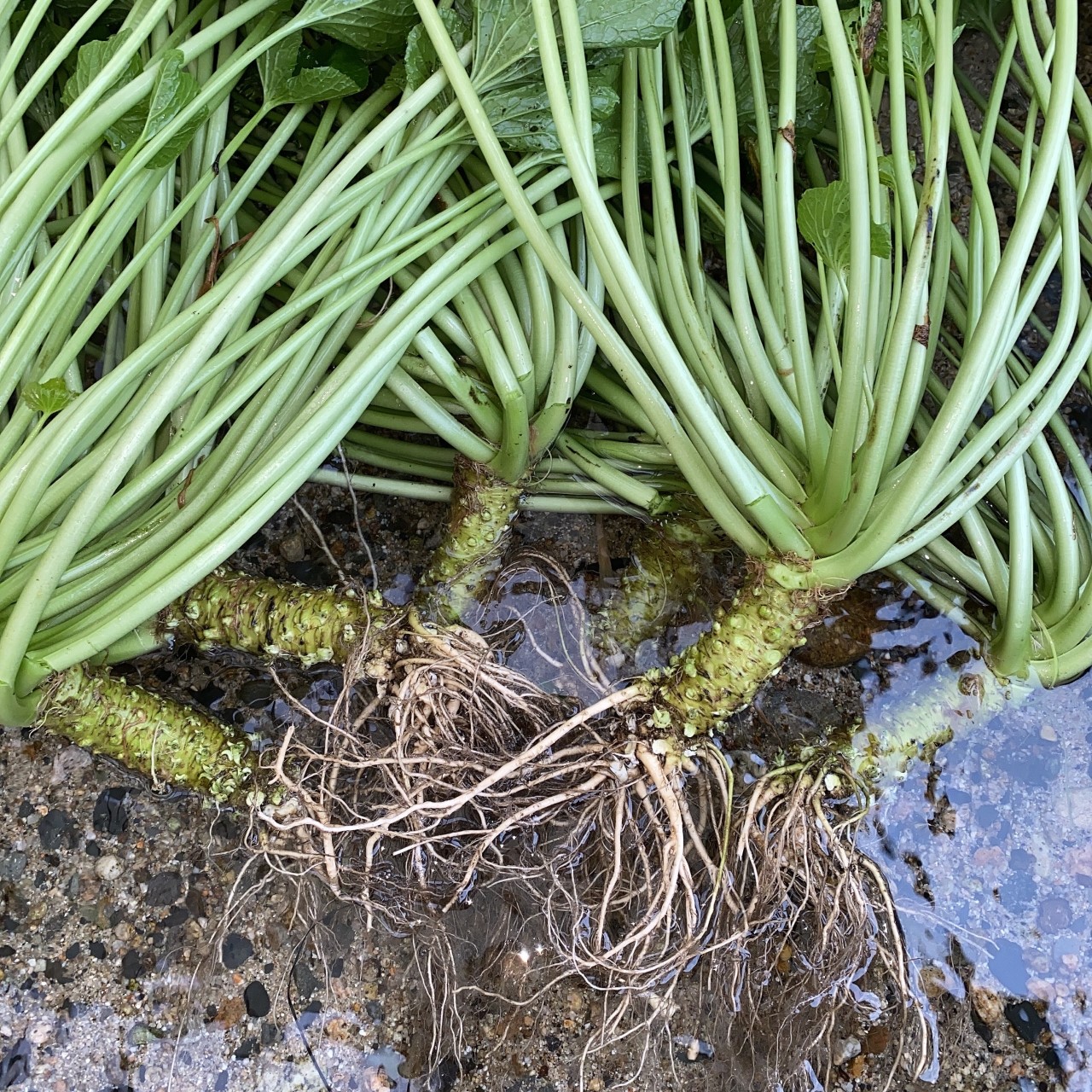 ※Our company's wasabi is 100% fresh wasabi grown in the field in our company, not sourced from other companies in the same industry. Don't worry.
~corporate information~
I heard that wasabi cultivation started from the late Meiji period to the early Taisho period.
In March 2015, it was incorporated as Kiyosawa Co., Ltd.
and now~