Page 1 of 2

Modeler's 1/24
Viper GTS-R LM97
Updated on 02/19/99

The body is too small for 1/24 scale. The actual measurements of the kit body suggests that it's just slightly larger than 1/25.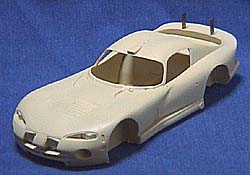 I saw the Scale Design's GTS-R kit briefly, so it's hard to compare, but the front section around the wheels is noticeably different. There are two variations, so I think both are accurate.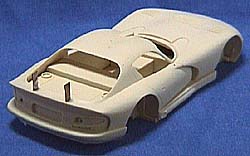 The rear is also too small for 1/24 scale, but it's hard to make it bigger except the bumper. The photo etched wing stays are molded together with the resin body, but this makes polishing work of the area between them harder.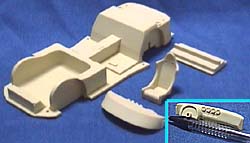 The other resin parts are as shown. Chassis, dashboard, seat, and the part under the rear axle are included. All resin parts are cleanly cast.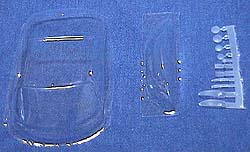 Vacuum formed window parts are clean, and the thickness is even. The front headlight cover and the driving light covers are also included. The other parts are cast by semi transparent resin. I wonder why they don't use the clear resin since it's widely available.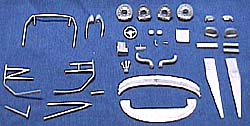 The metal parts shown in the picture are adequate to enhance the appearance of the GTS-R.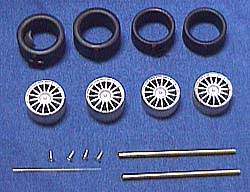 The kit features real rubber tires, and cast metal wheels. The crews are provided to fix the chassis to the body.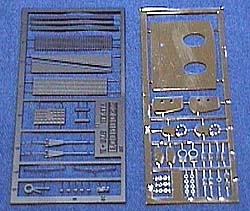 There are two trees of photo etched parts, and one is painted black, and the other is chrome plated.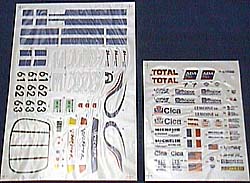 The decal represent the 97 Le Mans car. The quality is high as usual.
Modeler's 1/24
Viper GTS-R LM97