HAM RADIO
---

CALL SIGN

My call sign is JP1LRT .
My favorite band is 50MHz (6m) band. I can QRV on HF , 50MHz , 144MHz , 430MHz

Equipment of 50MHz.

RIG ICOM IC-7600 + LINIER AMP OUTPUT 220W
ANT 8 ELE YAGI 15Mh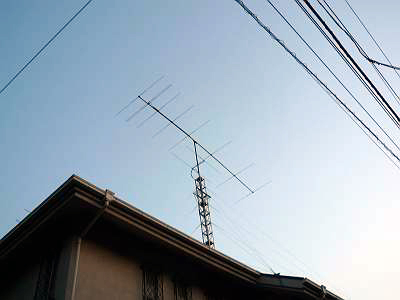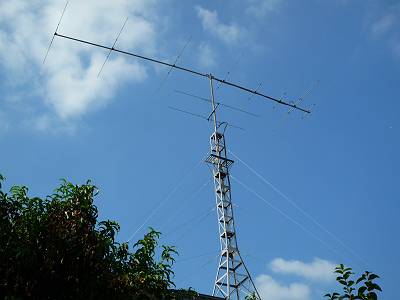 I can operate SSB , CW , FM , RTTY JT6M etc.... I hope to meet you on the air especially on 50MHz.
I have already contacted with many DX stations on 6m.
I have a suggestion about how to use 50MHz frequency.
Recently Es condition is so nice.EU<->ASIA W<->ASIA sometimes open.Most of station called CQ between 50.080 and 50.130.

Why??? 6m band is not only around 50.100MHz.
For Japanese common sense for 6m lovers , 50.090-50.150MHz use for DX QSO. But sometimes few JA domestic QSO below 50.150MHz....
Maybe they don't know much about 6m DX.

So many JA operator on 6m. And in these days , BY BV HL stations are increaseing .QRM is getting heavy.............
How do you think ,use 6m band more widely?
How about call CQ below 50.080MHz or above 50.150MHz?
Are there any reasons to stick around 50.100MHz? If no , please try to use more high for ssb or low for cw avoiding QRM each other.
Here is 6m beacon station list.
http://www.keele.ac.uk/depts/por/50.htm
For exsample, at firstt, check propagation then check beacon freq. to avoid QRM , then call CQ.
I sometimes call CQ DX below 50.060MHz CW or above 50.150MHz ssb.No need to worry about BIG GUNs. :)
And maybe you already know, ON4KST chat.
http://www.on4kst.com/chat/start.php
We can make chat with EU , W and Asian stations.So lower frequency or higher frequency when you will use,you will be able to announce.
This is my personal opinion and only a suggestion.
However if you agree, let's make a QRM free 6m DX! And please tell your friends about this suggestion. Thank you.
And my QTH information available on QRZ.com
Pictures from my antenna.

No RFI! ==> How to stop RFIs.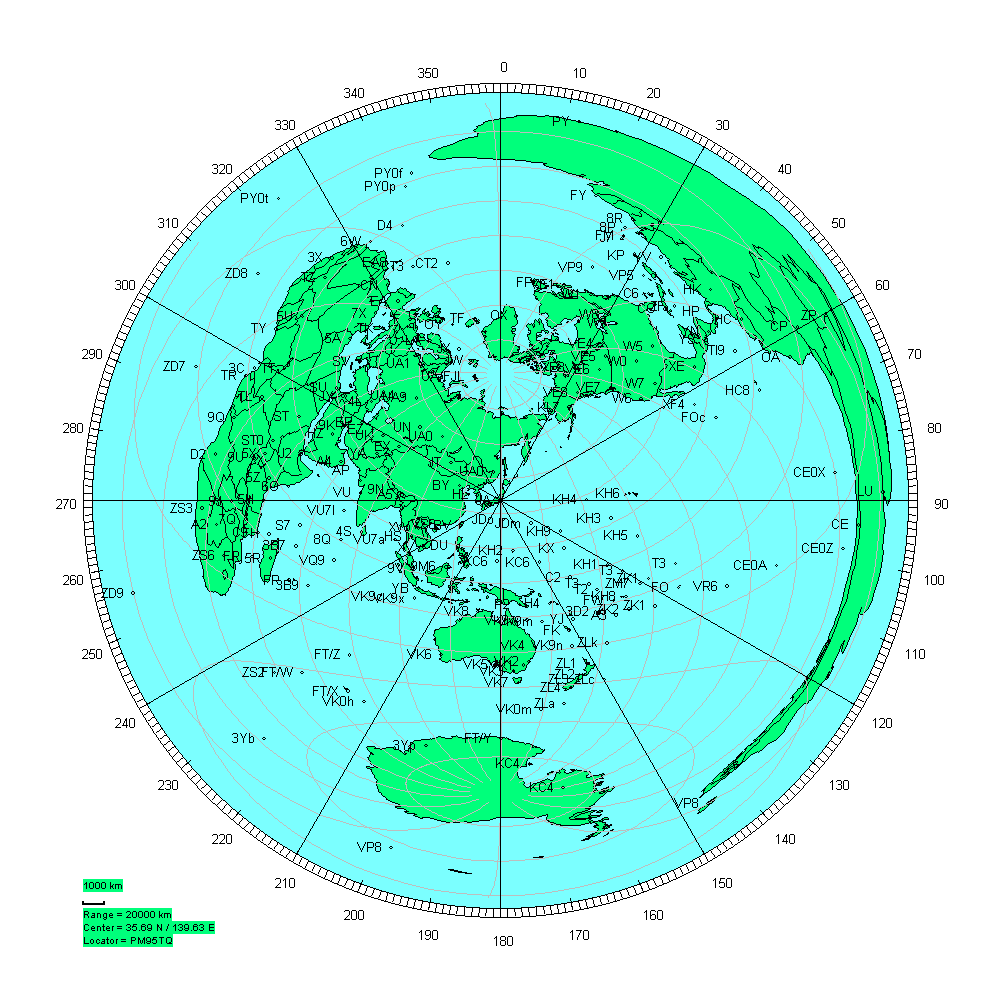 GcmWin by SM3GSJ

My ICQ UIN is 361464. You can send me message.

You can visit my Personal ICQ Page, if it is activated.You can also search the Web using this panel, and contact me from this Web site directly to my ICQ client.
If you have ICQ you can Chat Me or Message Me.
If you do not have ICQ you can either Page Me or contact me through My Personal Communication Center.
The use of the ICQ Personal Homepage Panel is subject to the Terms of Service.

by JP1LRT Tukkun JP1LRT jp1lrt@6m.net





Back to Home