The wonderful open-air bath with the rough sea and the evening sun

Outline

Sawada park open-air bath is probably the most famous open-air bath in Nishi Izu. An undressing hut and open-air baths are only at the top of the cliff. Big waves wash the bottom of the cliff. The bathtub isn't so big. The water is a little hot and pleasant. The bathing with seeing a big wave is wonderful.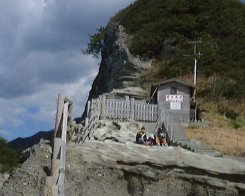 There are a little parking lot and a charge hut at the end of the way along Dogashima fishing port. Climb stone steps after you pay a bathing fee in the charge hut.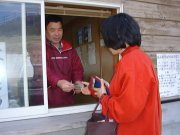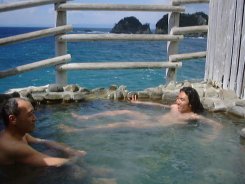 Impression

We tried to come again because we couldn't take a bath last time by the strong wind. It is very windy today, too. But, some cars have already been in the parking lot. The staff of the charge hut said "We decided to open because a direction of the wind changed." It is lucky.

I climb stone steps, and hurry in the undressing place, and take off my clothes. Because it is windy, it is very cold. Two people have already been in. I am soaked in the hot water soon. Water is hot. But, I feel fine because strong wind blows on my face. It can be seen from the fence of the log that big waves dash against the cliff.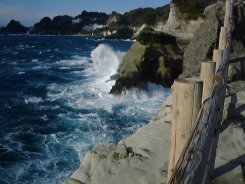 Location

Nishina, Nishi-izu-cho, Kamo-gun, Shizuoka-ken
TEL:0558-52-0057



Business
Business hours
6:00 - 20:00
(Jul. - Aug.)
7:00 - 19:00
(Sep. - Jun.)
Closure day
Tuesday
Charge
500 yen

Access

Get off Tomei expressway Numazu IC. Proceed through Route 1 and Route 136. Dogashima fishing port is a little in front of Matsuzaki-cho. The hot spring is near there. 75km from Numazu IC. It was about to move from Tohi in Nishi Izu to the south about 20km.
There is a parking lot 20 units.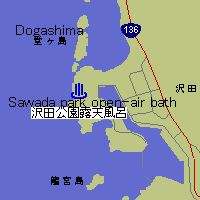 Visit day : March, 1998