The Buddhist temple of the hot spring in Nikko

Outline

Onsen-ji is a Buddhist temple of the hot spring in Oku-nikko the lake Yunoko. The origin is very old, and according to guidance of Onsen-ji, it was known from the 9th century.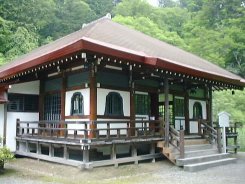 The statue of Buddha of Onsen- ji had the basis on the top of the mountain (Onsen-ga-take) at the back. The small Buddhist temple collapsed by the typhoon in 1966. Also miraculously, the statue of Buddha existed on the rock without breaking. Since this had moved people, they planned to revive the small Buddhist temple. Onsen-ji revived in the present position in 1973.

Simultaneously, the bathroom of a hot spring is made by the office and this temple is famous as "a Buddhist temple with a hot spring." Rinno-ji in lake Chuzenji has managed the temple, and Onsen-ji is the branch.



Location

Tochigi prefecture Nikko city Yumoto
TEL:0288-55-0013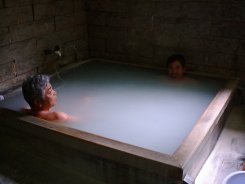 Impression

Onsen-ji is managing by a Buddhist priest and his wife.
Since a bathtab is narrow, visitors are guided in order. He takes care of visitors. The water is cloudy and is somewhat hot. A green hill at the back can watch from a window, and the twitter of a bird can also be heard. I felt like being in a secret hot spring.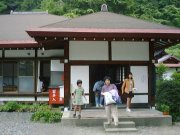 A hot spring is situated in the office of the Buddhist temple. Visitors wait for order and rest after bathing.
Tea and a rice cracker are served between waiting time.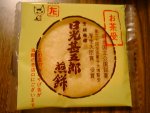 A local rice cracker

You can be satisfied although a charge is 500 yen.

Business
Business hours
10:00-15:00
Closure day
Business is done except when the employee of Onsen-ji is off duty.
August will be having no holiday.
It is closed down from the end of November to the middle of March.
Charge
500 yen
Stay is also possible summer.



Access

Get down from a Nikko Utsunomiya highway by Kiyotaki IC, and go to Oku-nikko via the national highway No. 120 (Konsei road). Turn left in the lake Yunoko. Onsen-ji is in the end of the hotel town. The car parking space of the visitor center is large. (No charge)
The car parking space in the entrance of Onsen-ji is for souvenir stores.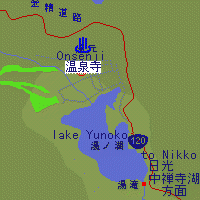 Visit Day: 1998 July