The big staylish facility for health

Outline

We introduce the bathing facility "Fureai Kenko center Yu-park Ogose" run by town (Ogose-machi). Though the water is not a hot spring, it is a comfort- able bathing facility. As it was started in March, 1995, the building is still new and fine. The camping ground run by town (Ogose-machi) is established around here.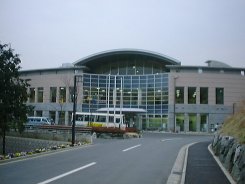 Location

3083-1, Ueno, Ogose-machi, Iruma-gun, Saitama-ken
TEL:0492-92-7889

The homepage of Yu-park Ogose



Impression

Iit's a holiday. However, there is a vacancy in the parking lot. The mixed bathing witih swimsuit is large. There are also Jacuzzi, sauna, cascade bath and medicinal bath.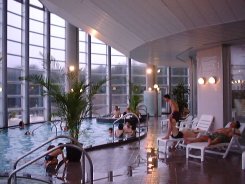 Today's medicinal bath are Japanese apricot and ginseng. There is no open- air bath. The facility seems to be popular with young age group. There are many little child and young couples.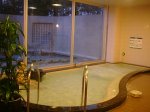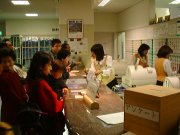 The charge is over1000 yen. However, it is reasonable because the rent for towe,l swuimsuit and simple dress is included in the charge. As it is at the center of mixed bathing with swimsuit, we think that you can enjoy with your family. There is a nap room which can relax after taking the bath.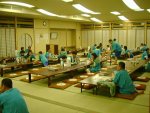 Business
Business hours
10:00 - 22:00
Closure day
the first Wednesday every month (in the case of the national holiday, it is open)
12/30 - 1/2
charge
1260 yen
The rent for towel, simple dress and swimsuit is included.

Access

You get off at Tsurugashima IC of Kan-etsu Highway and go to ogose by Route 39 and Route 23. It takes about 30 minuets. You can take the shuttle bus from Ogose station.
A parking lot is very large.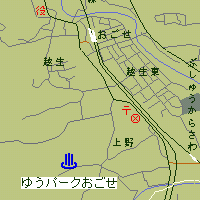 Visit day : March, 1998