The hot srping which is volumes of the hot water

Outline

There is Mangan-no-yu in the mountain at the west of Nagatoro. The building is new. It is near the suisen-ji which is the temple of No.34 of Chichibu tour of temple where amulets may be obtained. There is Chichibu Kegon-no-taki (waterfall) as a tourist spot.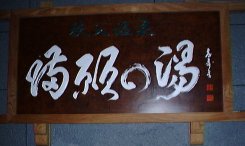 Location

4000, Oaza-Hinosawa, Kaino-machi, Chichibu-gun, Saitama-ken
TEL:0494-62-3026


Visit date : January, 1998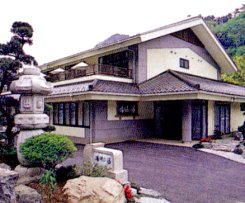 The photo is used from the pamphlet.



Impression

There is only inside bath. PH is 9.5. It is strong alkaline hot sprig. You can see the garden from the wide glass window.
A bathtub is wide. There is bubble hot water in the center. At the first floor of the lounges, you can enjoy karaoke. There is a quiet lounge on the second floor.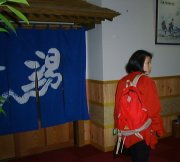 It's a pity that there is no open-air bath. But, we could make yourself comfortable.

Business
Business hours
10:00 - 21:00
Closure day
open throughout the year
Charge
800 yen
3 hours for Saturday and Sunday

650 yen
weekdays

Access

You get off Kanetsu expressway "Hanazono" IC, of Kanetsu express way and go to Chichibu by Route 140.
You go to Oniishi-machi via Kaino-machi. You go in the direction for Chichibu Kegon no taki (waterfall) along the HinoSawa Rive.
There is a parking lot fully.