The public facility for hot spring at the mouth of Ishikari River.

Outline

The Banya-no-yu of Ishikari hot spring is at the mouth of Ishikari River. It is the town run facility for hot spring in old Ishikari town. The old Ishikari town is located in the long and narrow place between the Ishikari River and the Sea of Japan. You can see both the Sea of Japan and the Ishikari River from the place.

Ishikari is the port town which prospered in the old days from the salmon fishing. Banya-no-yu is modeled on the boss's house of salmon fishermen. It is near from Sapporo, and it is very popular.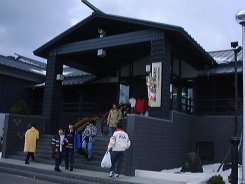 Location

51-2 Bentencho, Ishikari city, Hokkaido
TEL:0133-62-5333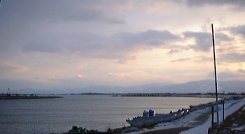 The evening scene of the Ishikari River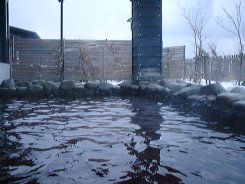 Impression

There are Jacuzzi , sauna bath and water bath in the bath house, and an open-air bath, too. It is a very respectable facility for hot spring relaxation.

You can see the Sea of Japan and the sweetbrier field from the open-air bath. Because we went there in winter, it was snowing on the open-air bath.
It was warm when we were soaked in the open-air bath. But, we did not go out of the bathtub because it was very cold in the outside.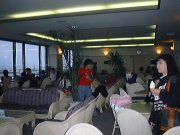 You can look over Ishikari bay from the lounge. There are restaurant and the lounge of the Japanese- style room. Because Ishikari town is the cradle of the salmon can, the reprinted edition of salmon can are sold in the stand.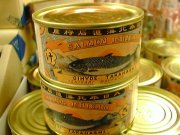 Business
Business hours
10:00 - 22:00
Closure day
2nd and 4th Tuesday

If closure day is national holiday, it is the next day
Charge
600 yen

Access

You go to Ishikari City in Route 231 from Sapporo. After you go into Ishikari city, you turn left toward Ishikari beach. You go through the straight way, and reache an old street. You can see the big building which is the facility for hot spring.
A parking lot is large.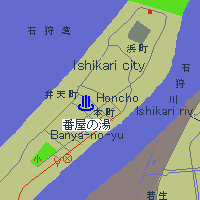 Date of visit : December, 1997