The hot water of Hirayu hot spring origin



Outline

Hirayu is the oldest hot spring in Okuhida hot spring area, and it is the most famous hot spring. Hirayu has the secret hot spring legend of Singen, too. Singen was the daimyo of the civil war era, and made many secret hot springs.

Kami-no-yu is said as the birthplace of Hirayu hot spring. It is an atmosphere like a real hidden hot spring. The little shrine of Fudo is at the back of Kami-no-yu.

There is a hut to collect the charge at the entrance of the hot spring. The bath for the man is a short way from the hut, and the bath for the woman is further.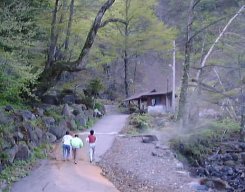 The origin of Hirayu

The origin of Hirayu discovery is introduced like this.

Takeda Singen attacked Hida to get Ecchu in the old days. The general is Yamagata Masakage. He led a large force and got over a pass, but they were troubled by the harm mist of the rugged mountain pass. When the forces of Singen arrived near Hirayu, a old white monkcy appeared before them.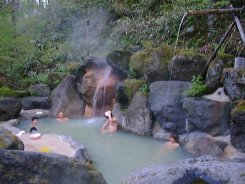 The monkey told them that a hot spring was in their neighborhood. The forces of Singen had a bath at the hot spring to recover from the fatigue of their journey.



Impression

The hut of the undressing place of the construction which it has firmly is being built in front of the open-air bath.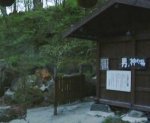 The color of the hot water is the yellowish brown which made white muddy a little. There is sulfur smell just only in the water. Temperature of the hot water is suitable.
The bath is surrounded by woods, so I feel that I adapt myself to the nature. I think that this hot spring have good value which you take time for.

Drinks are sold at the charging hut. Business hours seem to be inaccurate. When we went there in the morning at 7 o'clock, there was a person who had already been finished.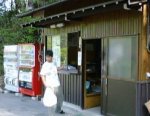 Location

Hirayu hot spring, Kamitakara-mura, Kijogun-gun Gifu-ken
TEL : 0578-9-3448 (Kami-no-yu)
TEL : 0578-9-3030
(Hirayu tourist society)



Business
Business hours
7:00-19:00
business hour is inaccurte.
7:00-21:00 Saturday, Sunday and Summer holidy
Closure day
open throughout the year
Charge
400 yen

Access

Climb Abou pass direction from Hirayu hot spring bus station. Pass under the access road of Abo tunnel. There is Kami-no-yu when you climb to the end of the slope. Distance from Hirayu bus station is about 1km.
Parking lots are about 10 units. It is free.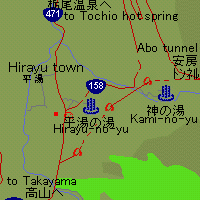 Visit day : May,1998