You are the visitor number since Jan27,96

---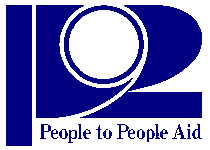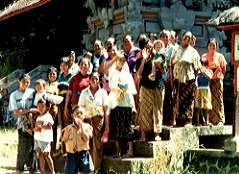 People to People Aid is a volunteer based international aid NGO. It was founded on March 1990 in Yokohama to contribute to solve so-called South-North relations. We question our own lifestyle and search for more humane way of living. We assist grassroots development projects conducted by Third World NGOs on a self-reliance and self-help basis.

Provide financial assistance for the third-world NGOs
Coordinate study tours to communicate with the third-world residents
Coordinate international symposium for mutual understanding
Publish quarterly news letter "People 2" (Japanese language only)
Promoting campaigns to question our way of life

Valentine Campaign 96

Advocacy for Japanese Official Development Aid policy
Advocacy for international aid policy by local governments
Our partner NGOs in Asia
SPARC (India) / New Hope Rural Leprocy Reprasy Trust (India)
Center of Concern for Child Labor (India) / Children's Village School (Thailand)
Philippine Rural Reconstruction Movement (Philippines) / YPSI(Indonesia)
Bina Swadaya (Indonesia) / Mitra Bali (Indonesia)

Page 1 Indonesia Study Tour Report

Page 2 Restructuring our organization

Page 2 Successful flee market

Page 3 Development Education for high school students

Page 3 Honest Valentine Day

Page 4 Help Wanted




Introducing our Executive members(under construction) Our members have their own occupations. Here we will introduce our members.
---
Support Our Organization!

Support members wanted!
The half of Support members' membership fee will be send to selected "Supporters Project". The other half is used as correspondence and administration of our organization.
Support members will receive our quarterly "People 2"( in Japanese only). They will also receive the "Supporters Project" reports and other information. English version Annual Report is also being prepared.
Our current "Supporters Project" is the health program for tribal women by "New Hope Leprosy Trust" in Orissa, India.
Support member Annual Membership
Individuals 5,000yen
Organizations 10,000yen

Postal Transfer (Yubin Furikae) 00260-0-74100 "P2 sanjokaiin"
or
Bank of Yokohama Saving Account "Yokohamashicho Shucchojo 1015633"
---
People to People Aid 1-1-28, Nakahara, Isogoku, Yokohama 235 Japan
TEL 45-772-8363
FAX 45-774-8075
E-MAIL KFC04722@niftyserve.or.jp





---

---


See some photos taken in the Philippines, India and Indonesia.

People to People Aid Executive Member/ Editor Ono Yukio

LAST UPDATED March 20, 1996