Some of this page was made with automatic translation. It is being translated into to more natural English and will be updated soon
There are some mistakes here and there but please bear with me! Thankyou.
"Universal volumetric atmoshere plug-in"
OGO_Taiki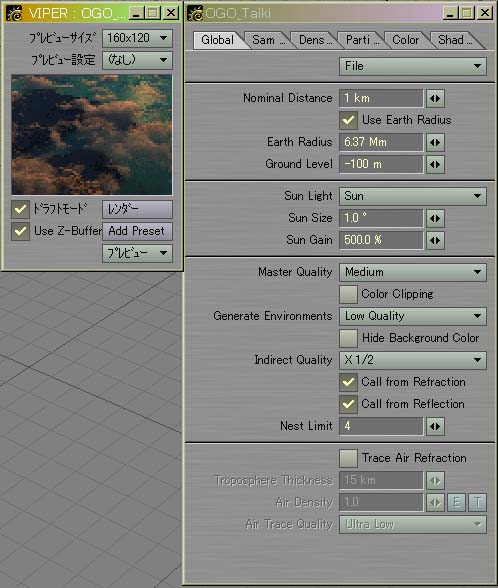 This is a Volumetric plug-in for the atmospheric compilation which seriously considered general purpose.
Form of release becomes the shareware, but because it is the intention of making OGO_Hikari and the license key common, being free, to use it can do the person who already has the license. (Individual license processing is difficult)

In order to make the plug in which can draw up all view finally, it is the intention various support plug in of preparing.

Download of beta edition(ver.1.25B)
* As for complete compatibility of completion edition the point and the bug which cannot be guaranteed and the point where there is a function of not yet mounting, furthermore the manual still please uses the point which is not in regard to understanding.
Rendering results of included samples.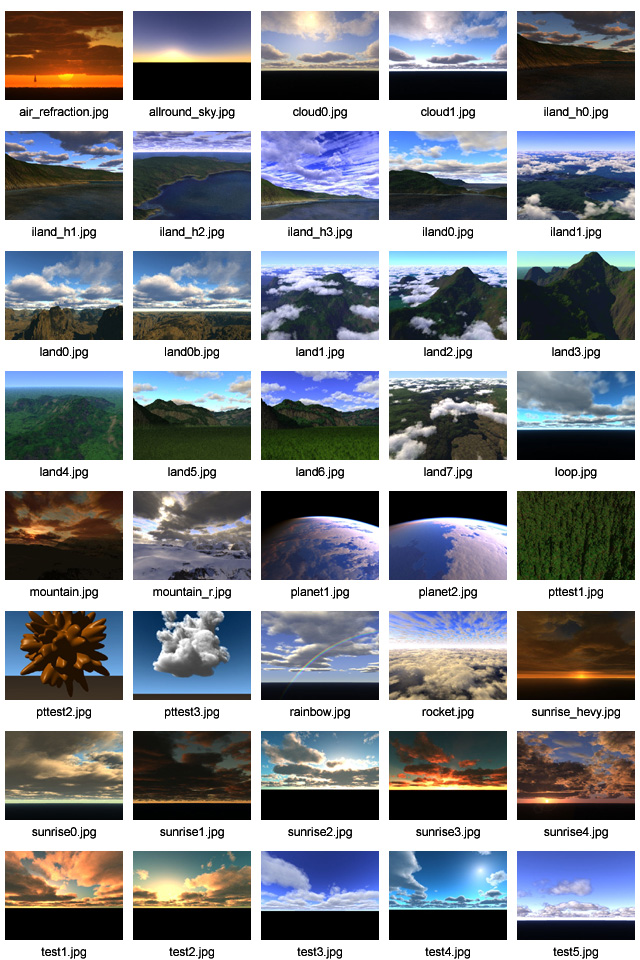 ---
New image and movies.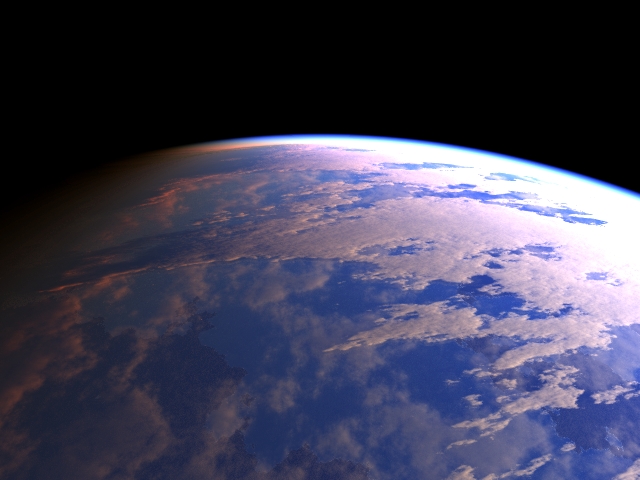 Movie Updated. (September 28)
A cumulonimbus with a particle.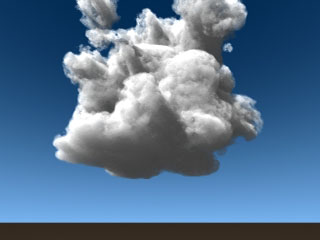 ---
Using the Volumetric plug-in in progress, these pictures and movies were created.
These 3 pictures have identical settings, other than the light direction.
When being maximum, to have the atmospheric element of 8 layers it can do this plug in it is this sample,
The picture consists of the layer of four extremely standard elements "of air" "low cloud" "Altostratus" "haze".
However it is different from SkyTracer2 and the like, since each layer is not individual and has parameters in common.

Topography for this was made using Newtek's Tutorial.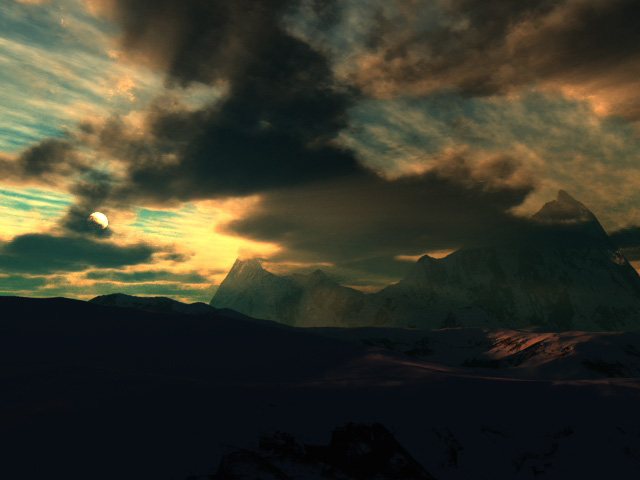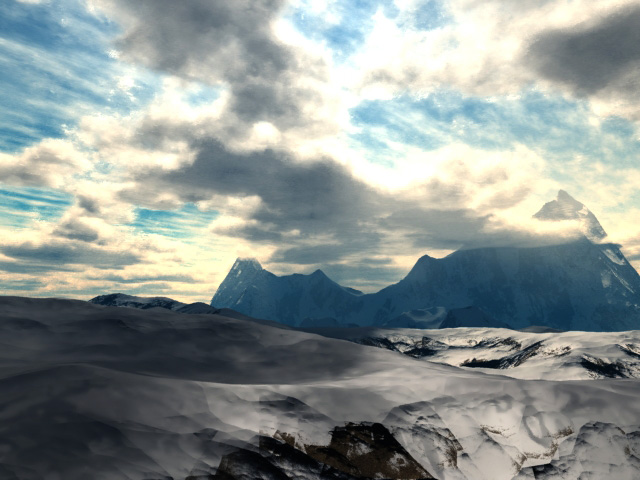 ---
View from stratosphere
This picture uses the same settings as the picture above, but the topographical object was deleted.
As point of view altitude rises, the horizon keeps becoming round.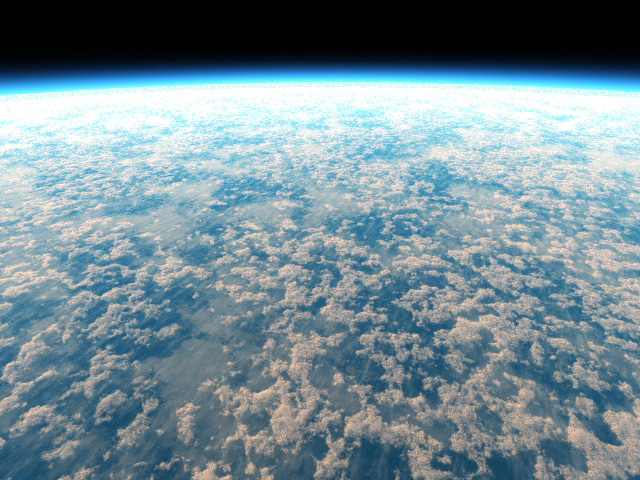 ---
This picture was created by using "Air Refraction."
It is refracted by the air simulation.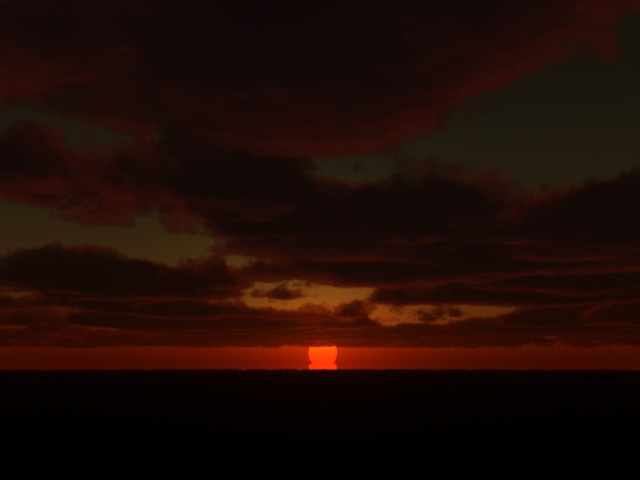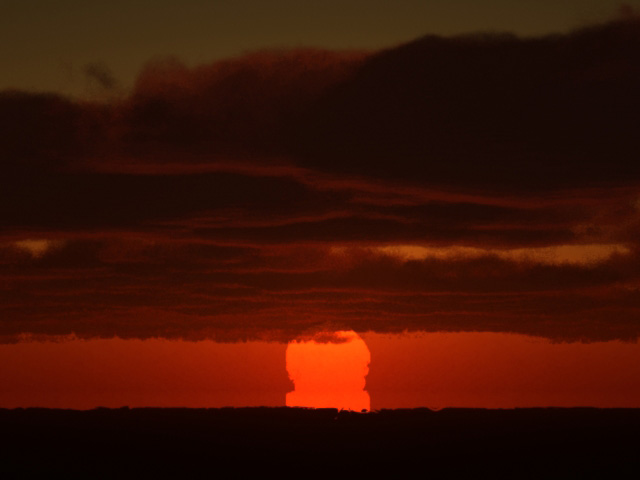 ---
Test 1 of surface mode
Surface Mode was included to use as a simple topographical function.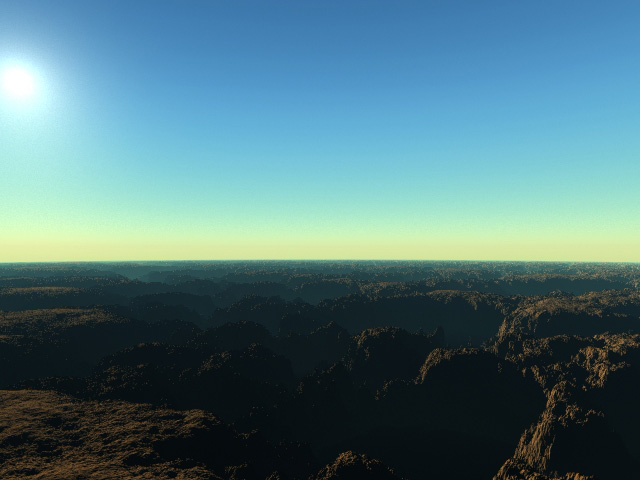 Test 2 of surface mode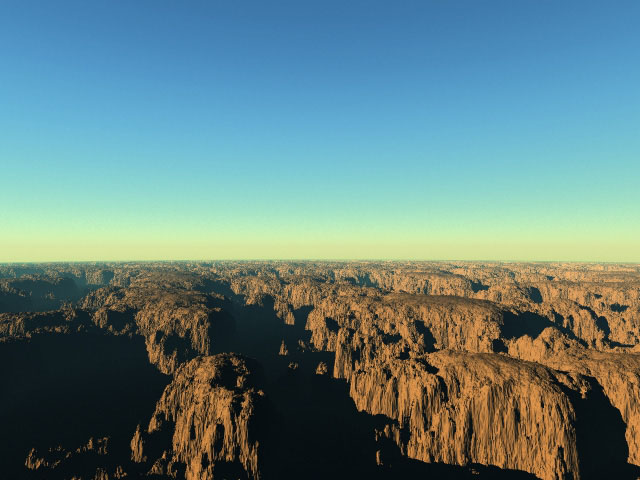 Test 3 of surface mode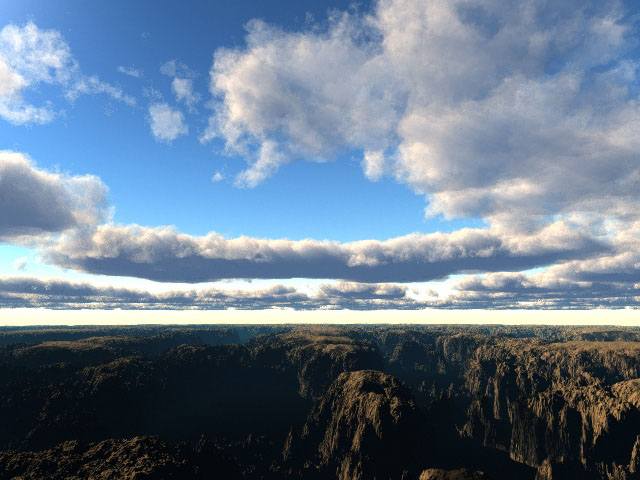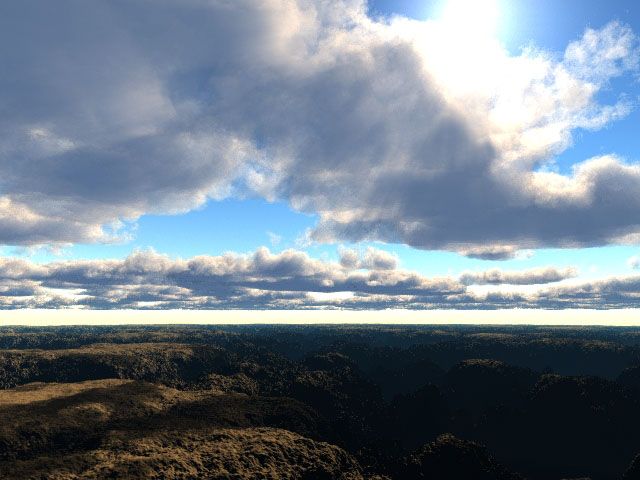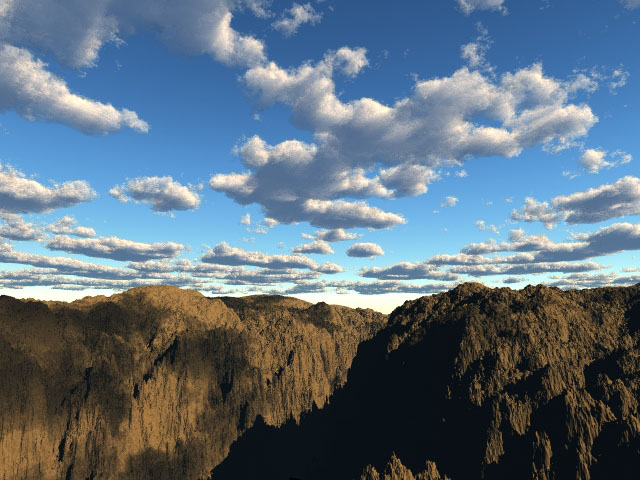 ---
---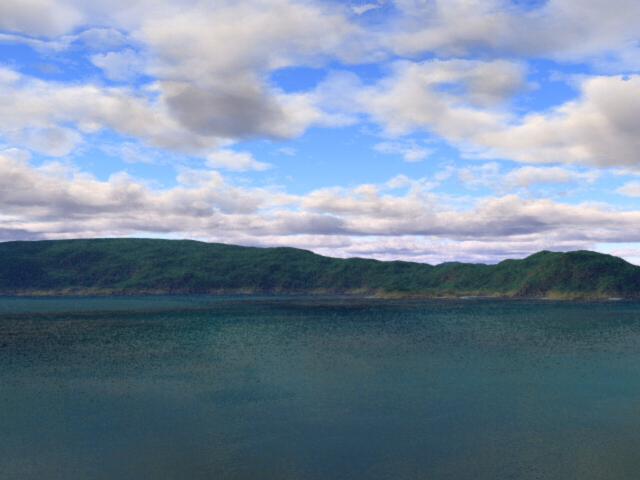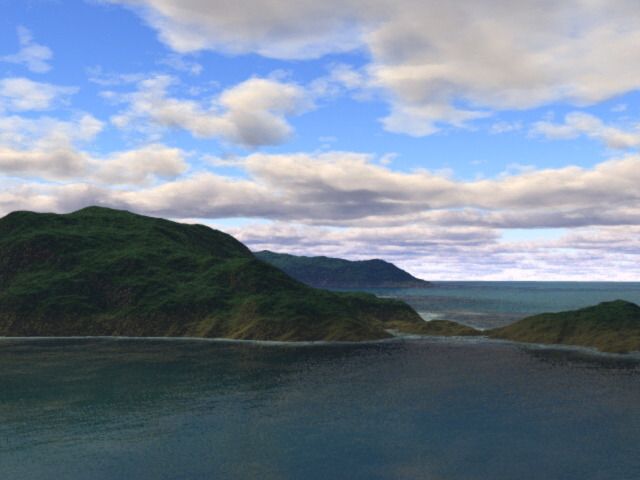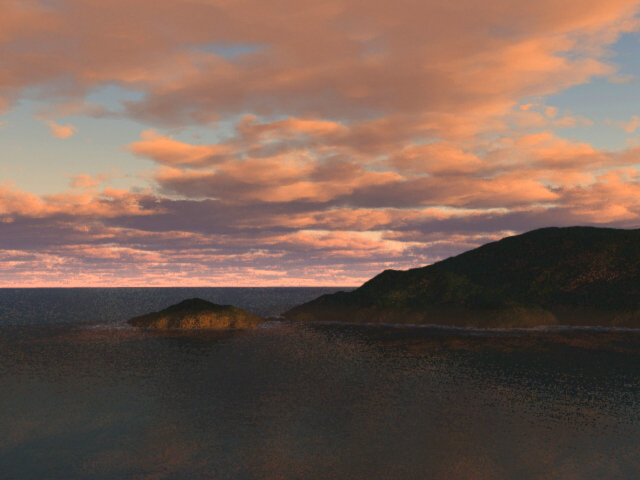 Movi
---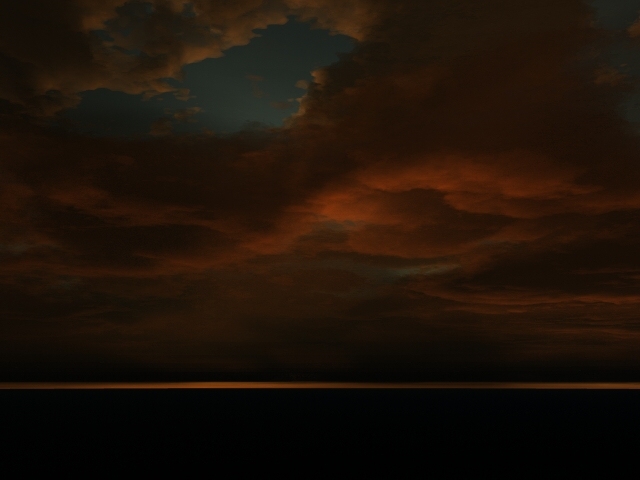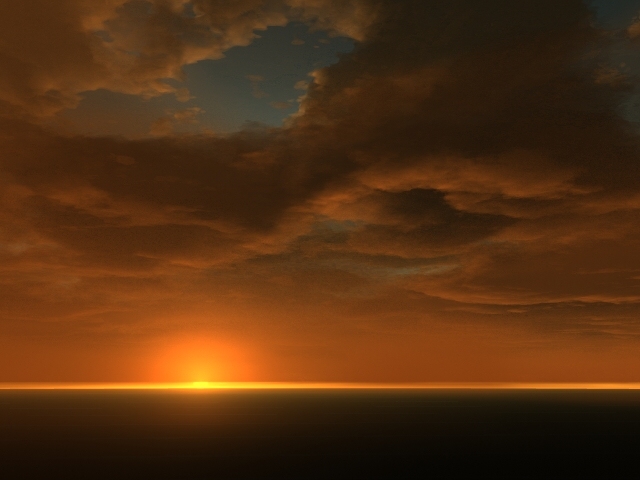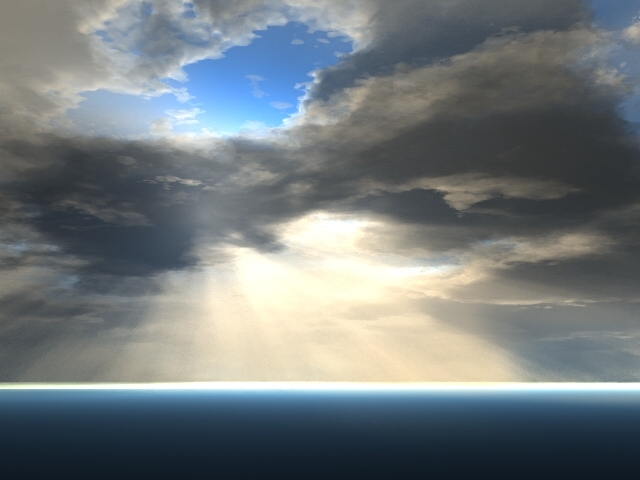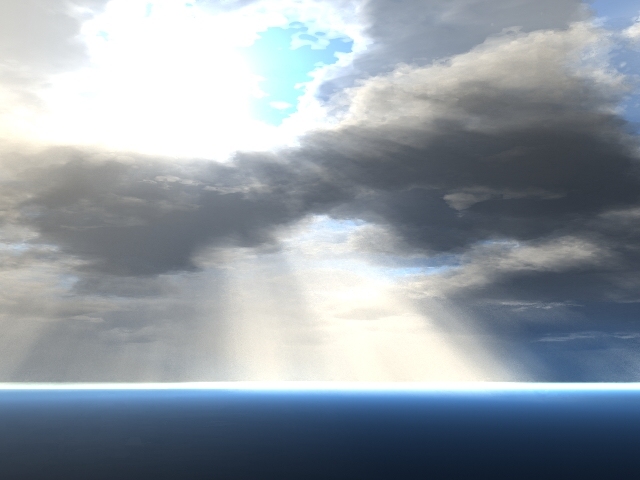 ---
Other pictures 1
Other pictures 2
Other pictures 3 (surface mode)
---