Last up date( 2002 April 14 ) NOA4
Raccoon's Save Environment Page

---
Report from Sunagawa Jiro the member of Shiga-city council (^O^)/~~
The movement against white fasism, corruption and discrimination
Japan Shiga-ken Shiga-chyo Nakahama 450-1,Pharmacy of Raccoon
---
Surface of Japan it's looks like democratic but inside there is totalitarianism by white fasism (It's looks like clean but very dengerous for the world. That cleanliness is homogeneous, doesn't accept various way of life. Exceptions of mainstream are target of attack or
alienate. )
All most Japanese understand democracy as dicide by majyority only, there is no good undersranding about nature of the problem and humanrights.(most incidents caused by it)
In elementary shool many time dicide raise one's hand and poor discussion,
the same thing happens in almost local government.
I am now campeing "Quit Mayor our town"by corruption.
Now 6 persons have been arrested !!
On October 2nd, The trial of Mayor's crime had started in Ootu courthouse.
Many news media spectators gathered.
What's New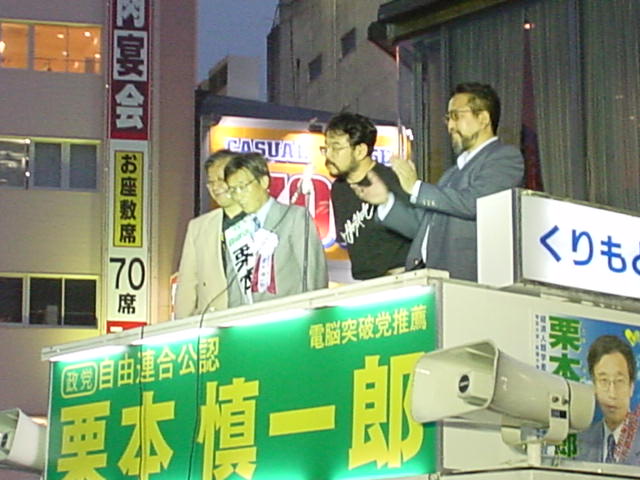 I am in front of my shop Mr.Kurimoto candidate for the House of Representativeblak T-shirt is me.


@@

@@

@


ã'̃XƒeƒbƒJ['ðƒNƒŠƒbƒN'·'é'ƍ¶'©'çA"'®–@"½'΁A"d"]"Ë"j"Ë"j"}AŒI–{Tˆê˜Y'ã‹cŽmA'ÒŒ³´"ü'ã‹cŽm'̃y[ƒW'Öƒ[ƒv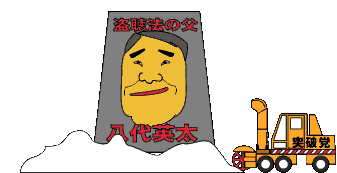 Don't vote to Eita Yasiro he made the Wire Tapping Low.
@@@


Anti wire tapping low Campaign