---

That Luang Festival

---

Click Photo!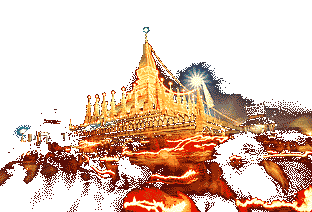 On a full moon day in November, a large number of monks and people come to That Luang (Golden Great Stupa) from all around the country. At that day before the daybreak, thousands of monks and people surround the great golden stupa.

After the solemn sutra, people makes offering to monks. When the dusk comes, thousands and thousands of people revolve three times around the golden stupa counterclockwise.

The great golden stupa rises in the dark night sky, and innumerable red flames of candles which the people wave. This is the festival that Buddha and the people are united only once a year.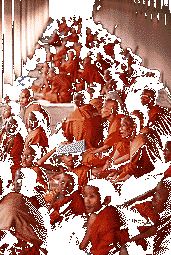 ---
... I'm here ! ...
---
Home/ArounVientiane/Wat Xieng Khuan/Buddha image
---
pictoru@dog.email.ne.jp
---