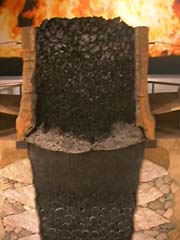 Furnace of Tatara (Cross section)
This is a steel manufacture system by the
Tatara method. The iron sand and
charcoal are turned on to this furnace.
When charcoal is burnt, the iron sand
dissolves and becomes a pig iron.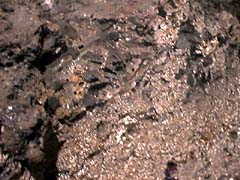 Kera
The mass of the iron refined in the
Tatara method is called Kera.
This is iron with very high purity.
This mass becomes the raw
material of the Japanese sword.