---
Web OPACs with English Interface in Japan by Region (from North to South) and also those focused on Japan in the World

---
Note
(1) This list is rather selective than comprehensive.
(2) You should be careful that these URLs below are frequently changed.
Japanese OPACs Search by Keiso Katsura with PerlSearch Ver.2.00
---
List of Web OPACs & Libraries in Japan
Bibliographic Utility in Japan
---
By region
Map of Japan
See also the other Japanese OPACs Map Search
---
North Japan
See: East Japan, Mid and West Japan
Hokkaido Island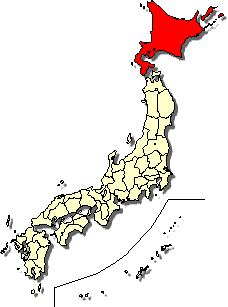 Sapporo
Tohoku
Aomori
Iwate
Akita
Miyagi
Yamagata
Fukushima
---
See Next: East Japan, Mid and West Japan
Web OPACs com interface de Inglês no Japão
Web OPACs với giao diện tiếng Anh ở Nhật Bản
Web OPACs กับอินเตอร์เฟซภาษาอังกฤษในประเทศญี่ปุ่น
Web OPACs dengan antarmuka bahasa Inggris di Jepang
Web OPAC在日本有英文界面
Web OPAC với giao diện tiếng Anh trong Nhật Bản
일본 영어 인터페이스를 갖춘 웹 OPAC
Web OPACs avec interface en anglais au Japon
Web rakennusvirastojen kanssa Englanti käyttöliittymä Japanissa

---
Site Map | Top of This Page | English HOME


---
© 1997- Keiso Katsura. All rights reserved. Any part of this page must not be reproduced without the expressed written permission of Keiso Katsura, Gotemba, Shizuoka, Japan.

---