7a*11d
International Performance Art Festival
in Toronto, Canada 2002
Cheli Nighttraveller
(Quebec)
HalfbreedLand, Admission: Dirt Cheap!
2 Nov. 2002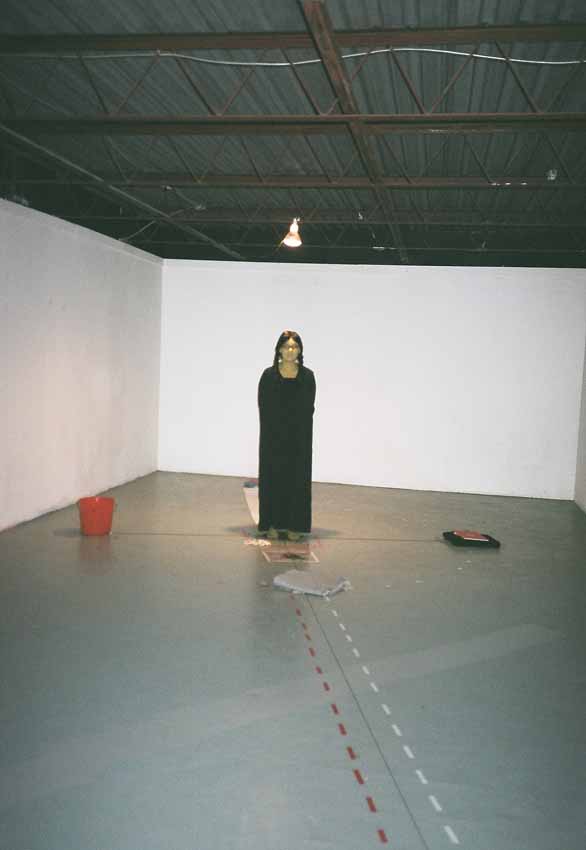 What land can a halfbreed person lay claim to? When claiming one's culture feels at times like thievery, perhaps it is time to develop new skills for acquiring cultural value. The halfbreed, in her role of cultural scave nger is more than happy to make others' useless dirt her own.
Cheli Nighttraveller (Cree/Saulteaux/Caucasian) is a person of mixed ancestry. Mentored by women in the Aboriginal arts community in Saskatchewan, she has learned to explore & expand upon her hybrid cultural identity through video, installation and performance.
words from Official web
http://www.7a-11d.ca/events.html
---