7a*11d
International Performance Art Festival
in Toronto, Canada 2002
Mimi Nakajima
(Japan)
Wind doesn't blow branches
1 Nov. 2002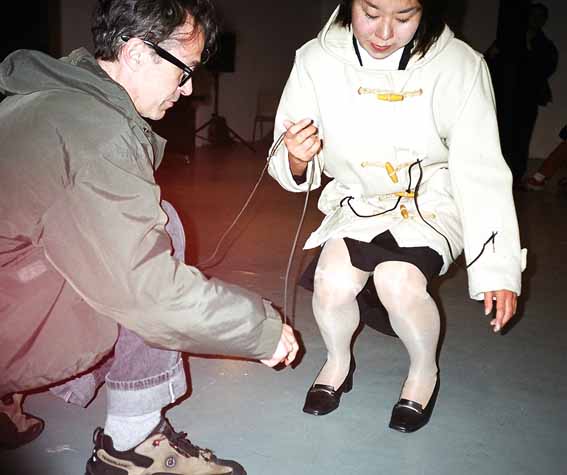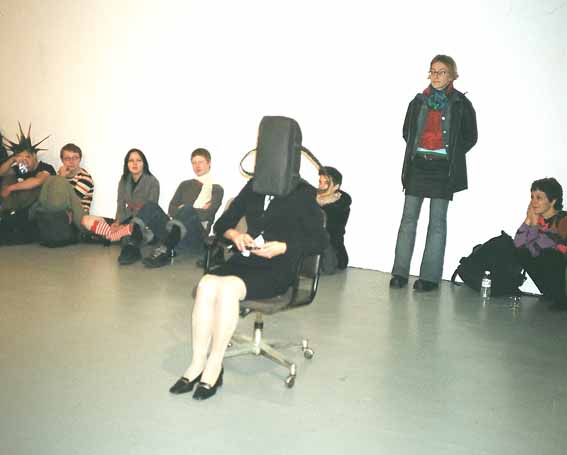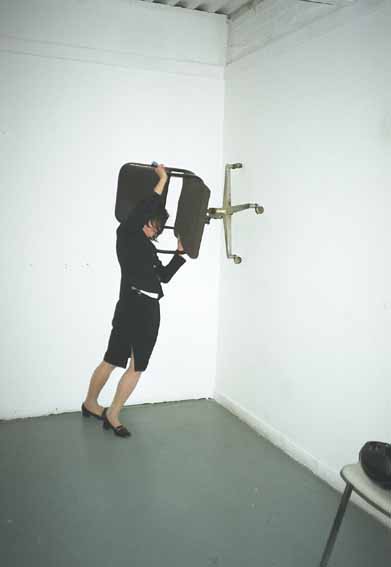 My performances develop from problems in my daily life, which I try to observe in an optimistic way. As I start to find the truth of a question, my thinking moves toward philosophic conclusion, the territory of 'reason'.
If I bring my conclusions back to reality, it creates a funny gap. That is what I want to express in performance. There is always some 'vagueness' in trying to clarify truth. It is quite difficult to express the vagueness itself, but I find performance a useful means of accepting it. In performance art, people experience discovery through sharing time and place.
Mimi Nakajima is based in Tokyo. A graduate of the Tokyo National University of Fine Art, she has presented her work in Europe and Asia. This is her first performance in North America.
words from Official web
http://www.7a-11d.ca/events.html
---