7a*11d
International Performance Art Festival
in Toronto, Canada 2002
Iwan Wijono
(Indonesia)
Body for Rent / Body for Auction
9 Nov. 2002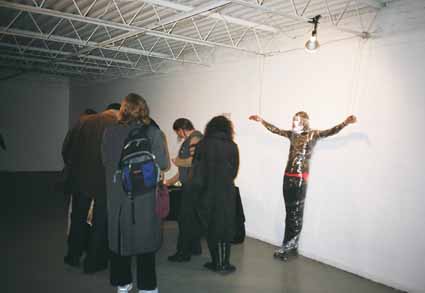 7 November / private view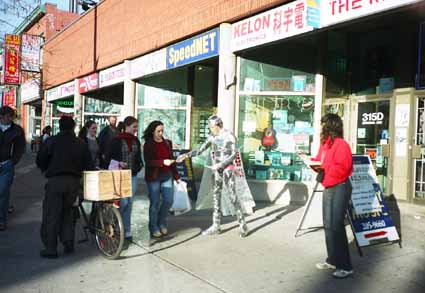 8 November / advertisement
Body for Rent / Body for Auction will take place at Art System. On Thursday(7 Nov.) and Friday(8 Nov.), Wijono's body will be on display. Then, on Saturday, members of the public are invited to auction or rent Iwan Wijono's body according to negotiated terms. This intervention considers the consumer world, and the trend to connect all communication to commercial relationships.
words from Official web
http://www.7a-11d.ca/events.html
Also see 2 Nov.
---