7a*11d
International Performance Art Festival
in Toronto, Canada 2002
Istvan Kantor Monty Cantsin? Amen!
(Ontario)
An Unseen Selection from the Days of Song and Sex
7 Nov. 2002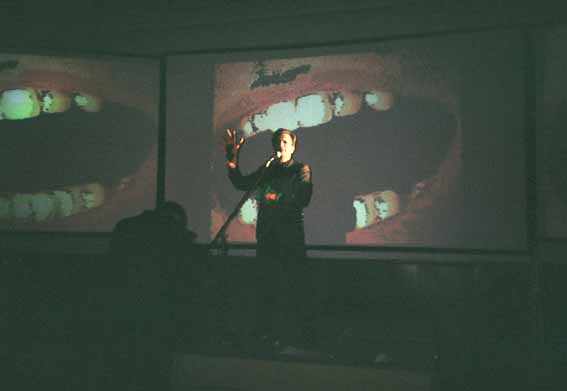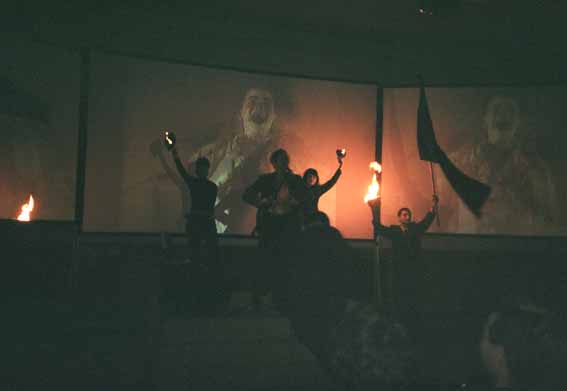 A co-presentation with Pleasure Dome
November 7, 9 pm
at The Latvian House, 491 College St. (Toronto)
The exhaustive program of video and live performance, chosen from over two decades of material, deconstructs Istvan Kantorfs totalitarian assault of machine, sex and militancy. Kantorfs tumultuous career as an internationally notorious performance artist, videomaker, musician, founder of Neoism (1979, Montreal), and proud recipient of many jail sentences for unwanted blood-x interventions in museums, has seen his work overlooked and rejected by critics and institutions.
This event introduces his passionate, revolutionary vision, highly experimental video, risk-taking philosophy, and radical ideas on a very personal level. The evenings multiple-screen barrage will include a performance of the Machine Sex Action Group, early street and club performances, vintage video works, blood, transvestitism, proto-porn, animal and durational experiments, his family, and found footage, as well as a live expanded music/video performance of his 80s Neoist hits.
words from Official web
http://www.7a-11d.ca/events.html
Also see 2 Nov.
---