7a*11d
International Performance Art Festival
in Toronto, Canada 2002
ARAI Shin-ichi
(Japan)
Happy Japan!
1 Nov. 2002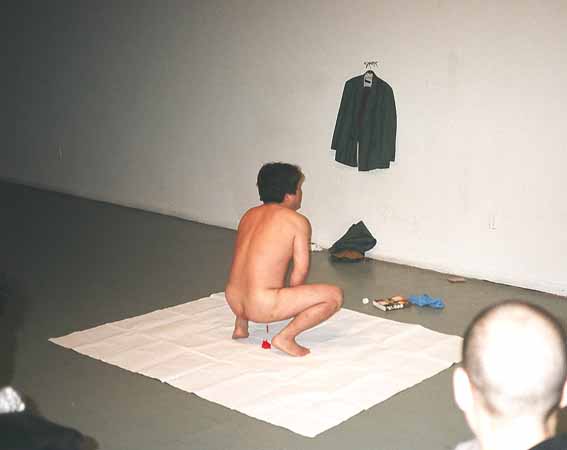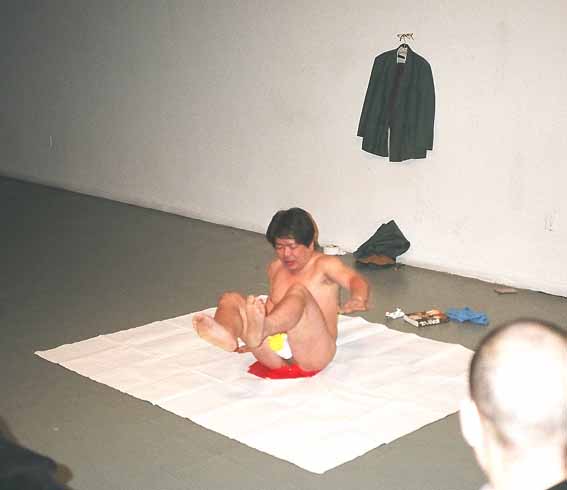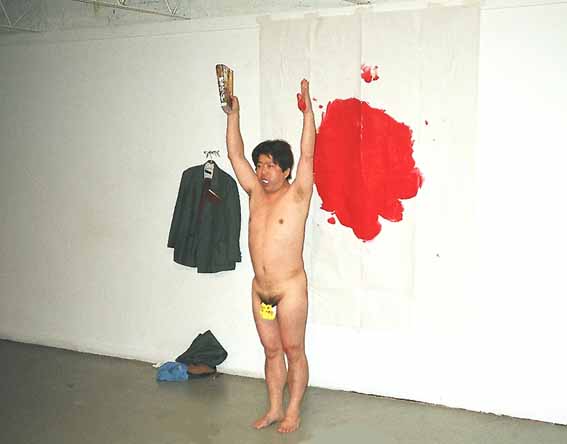 In Happy Japan!, ARAI Shin-ichi calls attention to some of the contradictions of his native country. Critical of the political system and alarmed by conservative and xenophobic cultural tendencies, Arai makes his own patriotic statement through a bold art action. "Here in Japan, which is said to be rich, to be mature democracy, to have freedom of expression, all I can do is cry; 'Happy Japan! Happy Japan!'"
ARAI has been doing performance actions for 20 years. He has performed extensively in Asia as well as appearing at the Exit Festival in Helsinki, Finland. Ten years ago he spent two years teaching at Nyumba ya Sanaa Art school, Zanzibar, Tanzania.
words from Official web
http://www.7a-11d.ca/events.html
For MORE INFO Happy Japan!
CLICK HERE
Also see 8 Nov.
---