This website is produced and sent by a tiny church in Japan to preach the Good News of Christ to everyone who can read either Japanese or English in the world.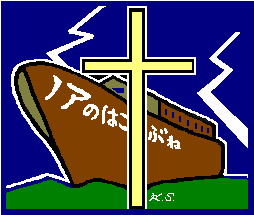 Copyright(C)2004HiroshiShinya


Believe in the Lord Jesus, and you will be saved, you and your household. Acts 16:31
---

Main Contents

Guide to Christianity
Keyverses of the Bible
Questions about Christianity
Bible Meditations
Parables of our Lord Jesus
A Taxi Driving Pastor Preaches the Good News
Messages to you
---
Higashiura 31 Church
zip code: 656-2311
Adress: 2189-2 Kuruma Awaji City Hyougo Japan
Pastor Hiroshi Shin-ya





Copyright (C) 2003-2005 Higashiura31Church: Awaji-city Hyogo Japan. All rights reserved.
This Page is the Index (Home) Page of
http://31church.net

published 1 June 2003



Click the Button whichever
you like.