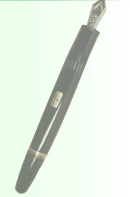 | | |
| --- | --- |
| ■the Boarding Gate <1> | Back |
by Yuji Usui  translated by Gavin Frew

This story first appeared in the April 1996 issue of WINDS,
the inflight magazine of Japan Airlines.
It reappears here by courtesy of the publisher, JAL Cultural Development Co.. Ltd.
 There was plenty of time before her flight, but Yuko was still having trouble in making up her mind what to do. "Take me to the Ataka Barrier Station first, will you?" she told the driver. She was in a taxi on her way to Komatsu Airport, when she was gripped by a sudden urge to visit this historical spot by the sea.
  The Ataka Barrier Station was an ancient gateway that had guarded the border between two domains until the eleventh century. Leaving the taxi at the entrance, she walked through the deepening dusk towards the buildings. The sea stretched out before her, the sinking sun reflecting off its surface to give it that dull, metallic sheen which is unique to the Sea of Japan.
  "This is a sight I won't see again for some time," she thought. It made her sad to think that she might never return to this part of the country again. She had been born and raised within sight of this sea, but now, after twenty-four years, she was going to leave it, perhaps forever.
  There are very few people in Japan who have never heard of the Ataka Barrier Station. Many years ago, a warrior priest named Benkei had put on an act here to deceive the barrier guards and allow his lord to pass safely through, an event that was later immortalized in a Kabuki drama. Yuko realized that it was also a barrier that she would have to pass through: "From tomorrow I will be living in a strange place." Once she boarded her plane tonight, a new world would be waiting for her. In order to arrive there, she too had been forced to put on an act to pass the barrier gate. To her family, she had said that she had been offered a job with a major company in the capital, while to her friends there was a lover waiting for her at the other end. Her act had gone beautifully; her family were all delighted and her friends all jealous.
  The only problem was she had no idea what would happen to her now. When she arrived in Tokyo, she planned to check into a cheap hotel near the airport, then the following day she would apply for every job in the classified ads until she found a company that would take her. After that, she would have to find a small apartment somewhere. She had brought her savings with her, but was under no delusions as to how they would last once she got to Tokyo.
  Standing there in the gathering dusk, she looked up at the statue of the priest, Benkei, which stood on the site of the gateway. "I would never have managed to fool him."
She had succeeded in deceiving her family and friends, but she had not made up any excuse for her boyfriend, Akio. She knew that he had found another lover recently, but she had never met the person. She had no intention of causing a scene, she would just go away and try and forget all about him. She planned to leave without saying a word.
  Several times, she had been gripped by the desire to speak to him just one last time, but had managed to fight it off. That was why she had rushed out of the house and into the taxi like that. That was why she was killing time here by the sea instead of going straight to the airport. She knew that if she had too much time on her hands at the airport, she might be tempted to phone him from one of the pay phones there. However, if at all possible, she wanted to leave without saying a word.
  It was almost dark now, and standing there, she noticed somebody hurrying away in the direction of the sea. It was a woman in a black dress, and although Yuko could not see her face, she felt that she knew her from somewhere. "When I got into the taxi just now...."
  As she was getting into the taxi outside her home, she had noticed a woman in a black dress on the opposite side of the road who seemed to be looking her way. At the time she had not taken much notice of her, but could it really be the same person? It was an uncomfortable thought that somebody might be watching her.
  "Are you okay, Miss? You'll be late for your plane if you don't hurry." It was quite dark now and the cab driver had come to see if she was all right. She told him that she would be right there, and as she spoke she saw the dark shadow move again.

Next >>