Introduction
Welcome to the spring issue of the Hyakunin Issho newsletter! As usual, we have news from both Dave's own printmaking activities as well as the Mokuhankan publishing venture.
And as you can see by the photo presented here, the journey of making high-quality traditional Japanese woodblock prints can lead to some apparently strange places! My dissatisfaction with some of the tools currently available has led to this sort of scene. Read about it inside!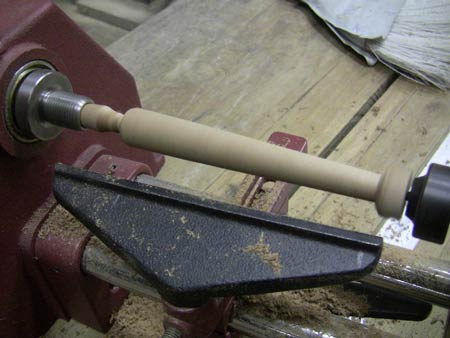 We'll also have a traditional spring year-end wrapup, covering last year's various activities, along with an introduction to a new face, the usual Sadako's Corner, and - turn the page, please! - the most important story in this issue ... the announcement of Dave's next subscription series.
Resistance is futile. Subscribe now!