Introduction
You do know the expression 'better late than never ...', don't you? I hope so, because this is the Autumn issue of our newsletter, and I can hear Xmas music on my radio as I sit here working on the layout ... But we have a pretty good excuse for the tardiness this time; there is a ton of work getting done here these days, with a stream of new and interesting prints getting made, and that has to take priority!
As you will see, most of the news items this time are related to the Ukiyoe Heroes project that I mentioned in the previous newsletter. That work is moving forward very well, and is serving to introduce our woodblock prints to a completely new audience.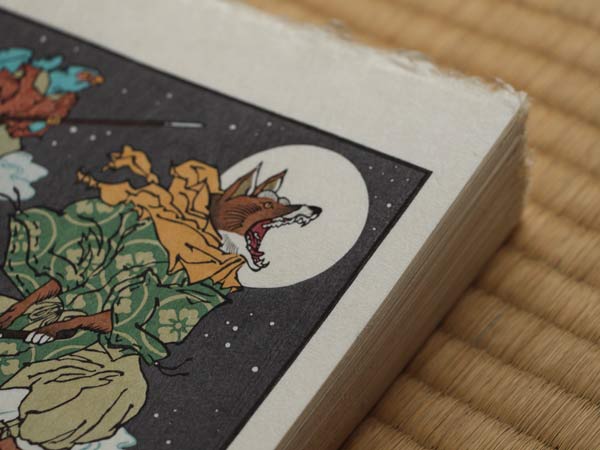 But it doesn't stop there, because as you will read inside, we have yet another new project to show you this time too. We are having a lot of fun with our new Chibi Heroes print series, and I hope you will find it to be of interest.
And in a long-overdue story, I will introduce you to all the new faces who are now working here together with me, in what has suddenly become a very crowded workshop.
Please enjoy this issue! (It might be a while before the next one! :-)