Hot spring for the citizens

Outline

Mooka city is the agricultural town which is located in the southeast of Utsunomiya-shi. There is the large hot spring facility at Igasjora park in Mooka city

There is spacious rest room, inside bath, the open-air bath and pool with treatment with hot bath (German style). It is probably a maximum class as a public hot spring.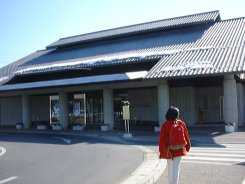 Location

21 Shimokagoya, Mooka-shi, Tochigi-ken
TEL:0285-83-8822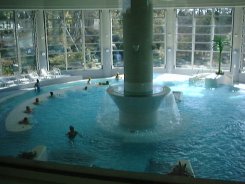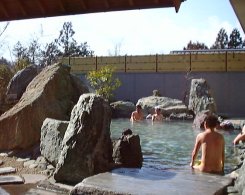 Impression

The water consist of sodium, calcium chlori- nation. It is drawn from 1500m under the ground. Temperature of the hot water is 56 degrees. An open-air bath and the inside bath are large. There is medicinal bath (It's carrot on the day).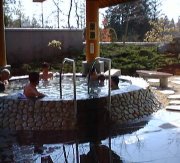 It seems to have a high popularity among local people. Local people are speaking wtih Tochigi accent.

There is a variety of bath such as jacuzzi, cascade bath, steam sauna. There are some halls and a restaurant as rest station.
It is the hot spring facitlity for the family.

Business
Business hours
10:00 - 21:00
The last time for entrance is 20:00.
Closure day
Tuesday
In case of national holiday, it will be Wednesday.
Charge
700 yen for bath
1000 yen for pool and bath

Access

Get off at Kanuma IC of Tohoku expressway, and go through Route 121. Go about 30km and reach the north side of the Igashira park.
A parking lot is large.
A parking lot inside the park is available, too.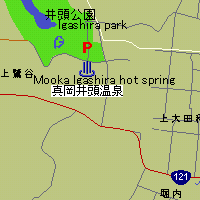 Visit day: February, 1998