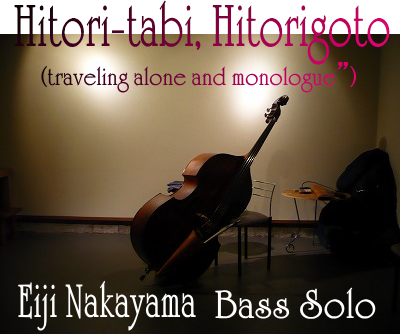 Since 1999, I have begun bass solo activity titledhHitori-tabi,
Hitorigoto (traveling alone and monologue)h.
Though it is very hard to keep my concentration and imagination
when I play solo on stage, I think I was given something big awareness
and possibility by these experiences.



I took a trip alone for solo-live concert all parts of

Japan

from

Hokkaido

to

Kyushu

.




I had run through whole of

Japan

and play solo live at 108 places on 1999.
(About 200 places from 1999 to 2003.)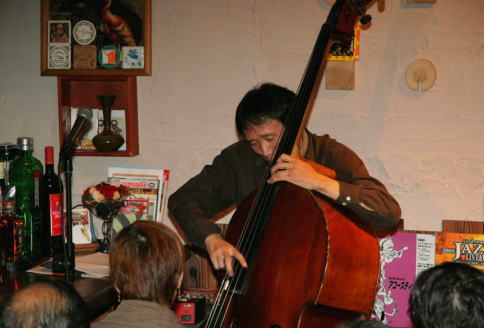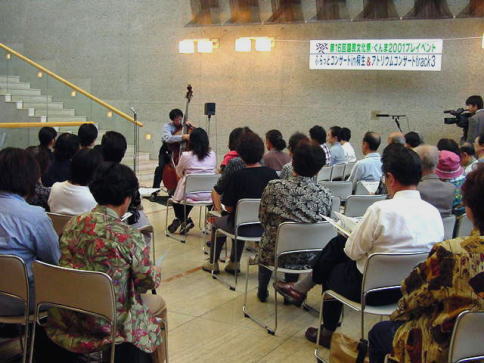 I had given many bass solo concerts not only at live music club,
concert hall and gallery but performed and talked at elementary school,
junior high school in this activity.
Students listened to my performance and talk seriously.
They seemed to be interest about my childhood and my thought g
Itfs not important to get hundred; if you did your best,
then as a result you could get only 40 or 50, which is just the things,
itfs perfect and precious. I wish you have such way of life.hc

They seemed to feel strong emotion. For a while nobody werenft
leave this place after my performance end. They may have thought
I play again if they were there. At that time,
I was given the occasion and could have given my music and my mind to such beautiful children,
I deeply felt how happy I am.