PARSEC47
for Windows
PARSEC47 ver. 0.21
(C) Kenta Cho(ABA."Saba")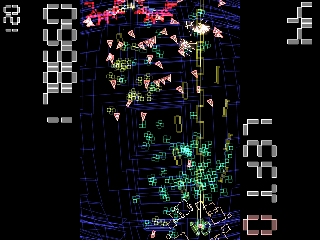 Defeat retro enemies modenly.
Retromodern hispeed shmup, 'PARSEC47'.
How to play
Control your ship and destroy enemies. While holding a slow key, the ship becomes slow and you can fire the roll shot or the lock-on laser.
Download
PARSEC47 is the free software for Windows(OpenGL required).
Acknowledgement
Comments
If you have any comments, please mail to cs8k-cyu@asahi-net.or.jp.