Page and Plant Live in Tokyo '96 (6th Night)
---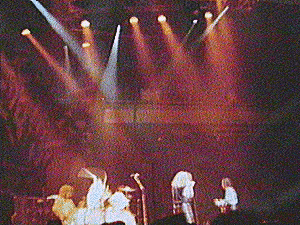 Venue : Nippon Budokan, Tokyo, Japan
Date : 02/13/96
Source : Stereo-Audience
Taper : Masaya Tanaka
Total Time : 130min (Complete)
Genaration : 1st Gen. from DAT
Tape Speed : Normal
Quality :
Photo Upper: Rock And Roll / Below: After The Show 2/13/96
---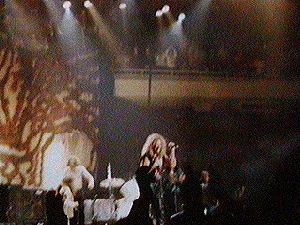 SETLIST
Thank You (No Tape Intro)
Custard Pie
Out On The Tiles/Black Dog
Tangerine
Hurdy Gurdy Solo
Gallows Pole
Tea For One
The Song Remains The Same
Going To California
Babe, I'm Gonna Leave You w/Stairway ending
Whole Lotta Love
-I'm a King Bee
-Break On Through
-Dazed And Confused
Friends
Yallah
Four Sticks
Kashmir

What is and What Should Never Be
Rock and Roll
---
COMMENT
The last night of Tokyo 6-days.
I was in the 4th row of left side in arena, close to Plant. (near to eric/yas!)
Plant put on black loose/no-sleeve shirt, Page was his uniform!
Plant played tambourine in THANK YOU. He missed to catch it after throwing up high.
TANGERINE was played only Page and Plant. Simple but beautiful.
Page played intro so delicately that TEA FOR ONE became better than 2/12!

I feel this day was the best in 3-days I went.

Special thanks to Masaya Tanaka!! (I failed to taping on this day!)
---
Back Home