Page and Plant Live in Tokyo '96 (5th Night)
---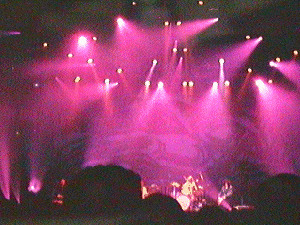 Venue : Nippon Budokan, Tokyo, Japan
Date : 02/12/96
Source : Stereo-Audience
Total Time : 130min (Complete)
Genaration : DAT Master
Tape Speed : Normal
Quality :
Photo Upper: Custard Pie / Below: Rock And Roll 2/12/96
---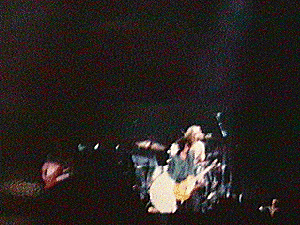 SETLIST
Egyptian Intro (Tape)
Immigrant/Wanton Song
Bring It On Home
Heartbreaker
Ramble On
No Quarter
Hurdy Gurdy Solo
Gallows Pole
Tea For One
The Song Remains The Same
Going To California
That's The Way
Babe, I'm Gonna Leave You w/Stairway ending
Whole Lotta Love
-Bring It On Home
-Break On Through
-Dazed And Confused
Yallah
Four Sticks
Kashmir

Custard Pie
Rock and Roll
---
COMMENT
5th night of Tokyo 6-days.
I was in almost center of arena.
Start 17:05!! because this day was japanese holiday.
NEW-Standard setlist. Speed up as usual.
Page put on green shirt (as usual!), Plant put on blue velvet long sleeves and double loop necklace.
TEA FOR ONE is better than 2/9.
Plant introduced orchestra as All Nippon TOKIO Orchestra. (changed everyday!)
Tonight's highlight was THE SONG REMAINS THE SAME. Page missed a little, but it is only trivial things. It is important that Page played all solo by himself, with NO support.
Japanese audience saw the revival of guitar wizard with our own eyes!!
Plant played mouth-harp in BRING IT ON HOME of WLL medley and marvelous encore Custard Pie!
Page jumped in ROCK AND ROLL same as 2/9.
Average but powerful night!!

---
You can get sample sound from this tape(.WAV)

---
Back Home