1999.05.11

My first bamboo fly rod
- 7' #4 2pc, Taper: Leonard 38H -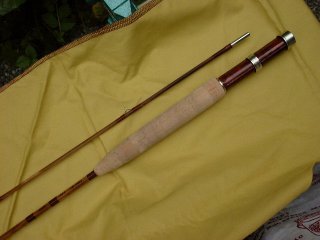 Beautiful "URUSHI"-finished reel seat filler and metal parts were handcrafted by Max-san.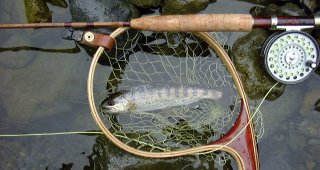 First "YAMAME" (Masu Trout) for my first bamboo rod
The Yamame was staying in front of a rock and feeding something below the surface.
It repeatedly refused my presentation of Adams Parachute #16, Elk Hair Caddis #18, and CDC Dun #16,
but finally took my CDC Midge Pupa #20.
Setting the hook, I was yelling for joy. Ha, ha!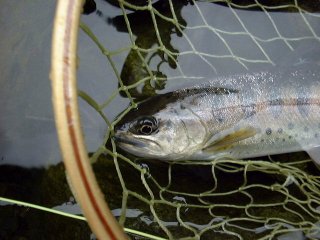 Beautiful, isn't it?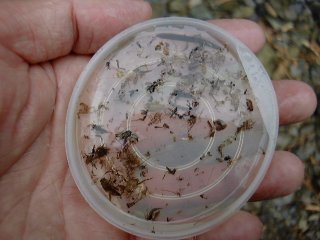 Stomach sample from the yamame.