Introduction
Look at those intense faces on the audience during the Gallery Talk at the recent exhibition! Is woodblock printmaking really all that serious? Well, actually the talk is pretty casual, and as you will see in another photograph inside, there was plenty of two-way communication between myself and the attendees. (Thanks to collector Mr. Takeshi Udagawa for these shots!)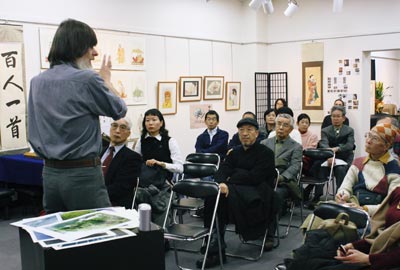 This is the 'Annual Report' issue of the newsletter, and this year there is quite a bit to report, although not all of it is good news! It seems as though there will have to be some changes to my methods over the next few months; you can read more about it inside!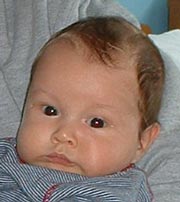 We'll of course have another column in the Sadako's Corner series, but that's about all we'll have room for this time.
But who's this though? This isn't a face you have seen before, but there's something about that forehead ... and the nose ... that looks a bit familiar to me ...