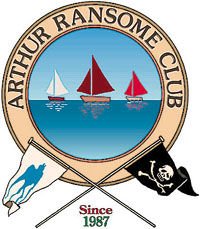 About the Arthur Ransome Club Home Pages
These pages are published by Arthur Ransome Club (ARC).
Copyright © 1996-2006 Arthur Ransome Club. All rights reserved. Jumpers beware.
Content signed by a particular author or photographer appears by kind permission of, and may be attributed in full to, that person, who shall continue to hold the copyright to such material.
All other content should be attributed to ARC.
---
Please send your comments to Sho Seno,

, the webmaster of this site.
---
Acknowledgement: The webmaster thanks Peter Dowden for his help to set up this site.
---
Copyright © 1996-2006 ARC