Sakai (Katase) River
Sakai river literally means border river that flows between Musashi-no-kuni (Tokyo) and Sagami-no-kuni (Kanagawa prefecture).
This river starts from Mt. Kusado (height 364m) and flows down collecting water from narrow land between Tsurumi river and Sagami river. Old Tokaido road cross the river at Fujisawa-bashi bridge. Famous Ukiyoe painter, Hiroshige's Tokaido Series contains a drawing of this bridge.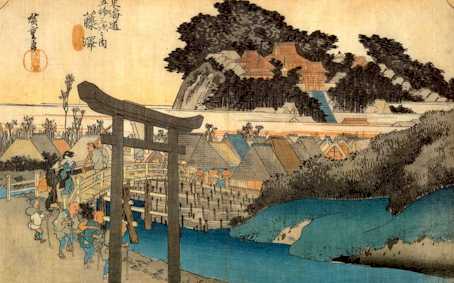 Fijisawa-bashi Bridge
Sakai river flows through Fujisawa city and flows into the ocean at Katase beach near Enoshima. There are many pleasure boats moored at the bank.(2000/1/22)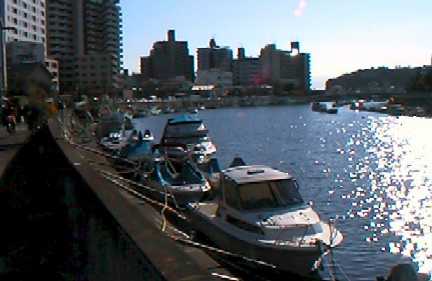 River Mouth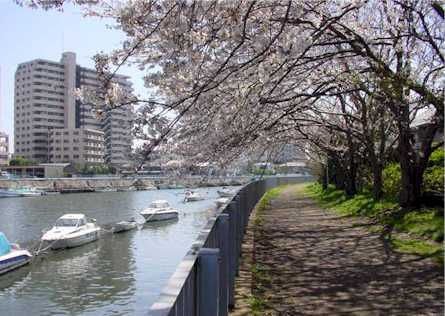 Cherry Blossom

Kugenuma side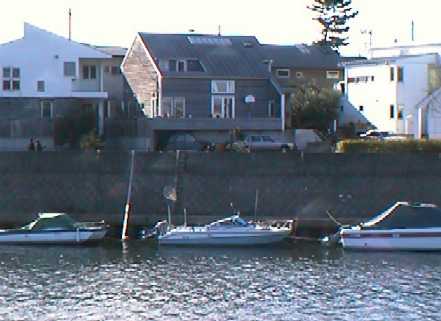 House with shingle siding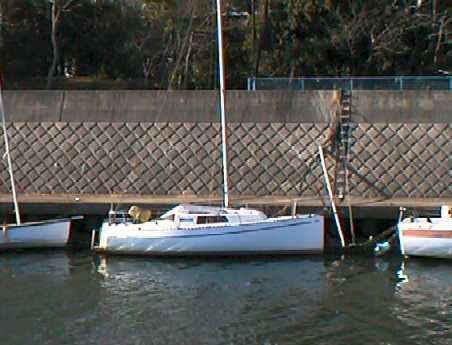 Sailing Boat
People are feeding seagulls here.
---