Last Update Sept. 27, 1997
---
POETIC SPACE / WHITE
---
Some of works on this page is drown by Mr. Suzuki's isosurface patched POV-Ray 3.0.
This modified POV-Ray is very powerful and enables drowing coils, wires, meshs, bezier mapping curved faces, or other special objects. This also enables to make the user functions easily.


Please enjoy the fantastic world by POV-Ray's halo technique and powered POV-Ray.

---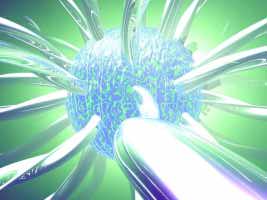 Who accept too much informations passively to have no time for thinking or creating


Will expose one's mind as raped and dried.

A Specimen / 54k / Sept. 1997 / by Tsutomu Higo

---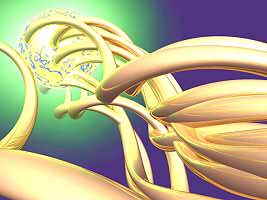 The locuses are not only the traces,
but also the substances of the moving object.


If one gazed one's locuses to be known that one has soared,
one would be already in the pen of the consciousness called as the reminiscence.

The Locuses. / 66k / Sept. 1997 / by Tsutomu Higo

---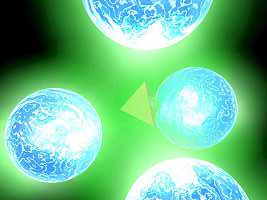 I put myself in the tetrahedron field,
a sanctuary for calm thinking.


The time in the field will cristallize the truth of the cosmos,
that can't be recognized by means of words used in everyday activities.

The Crystallizing. / 42k / Sept. 1997 / by Tsutomu Higo

---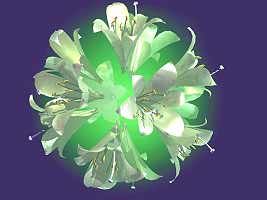 The beautifl lady!

I sympathize deeply with her lot.




I can do nothing without putting a beautifl bouquet of lilies to her.

To Princess Diana. / 32k / Sept. 1997 / by Tsutomu Higo

---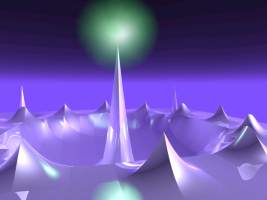 I see the horizon in the twilight with a image that there is a eternal world over the horizon.


I gaze the horizon in the mind with a thought that there is a world with departed people over the horizon.

To the horizon. / 23k / Sept. 1997 / by Tsutomu Higo

---
---
All rights reserved.