Class
Hours

M

Tu

W

Th

F

1
 
 
 
 
 

2

 

 

 

 

 

3

 

 

 

 

 

4

 
 
 
 
 

5

 

 

 

 

 
---
2008 Courses
4Oral English 2
Spring Fall
4Integrated Eng. III (Writing)
Syllabus Checklist
4Academic Writing (PDF)
Syllabus Checklist
---
---

Finding Forrester (2001, Sean Connery, Rob Brown). "A moving story of a grizzled recluse and an inner-city teenager brought together by their shared passion for writing." [ PG-13 ]
4Japanese
---
---
---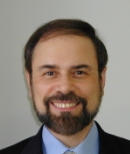 Instructor's Profile
Education
Doctorate in Education
(Univ. Calif. Berkeley)
Master's in English
(San Fran. State Univ.)
Bachelor's in Psychology
(UOP)

Sabbatical
Visiting Scholar, Stanford Univ. School of Education
Haas Center

Memberships
AAAL, AERA, CCCC, NCTE, IRA, JACET, JALT, LET, TESOL

Interest Groups
CALL, Bilingualism, Global Issues, Materials Writing, Teacher Education, Testing & Evaluation, etc.
---
GENERAL
4Dave's EFL Cafe
4Interesting Things for EFL
Students (by C. & L. Kelly).
MOVIES
4Movie Trailers (CMs) with
quizzes (by A. Johnson) ¹
4Movie Guides for English
learners include vocabulary
notes, summaries and key
sentences (by R. Weschler)

SPEECHES
4American speeches with
audio and scripts X
4Movie speeches with audio
and scripts X
4Nobel Prize speeches with
audio and some scripts X

ACADEMIC LECTURES ¹
4Carnegie Council
4Research Channel Org
4T-E-D Talks
4Univ. of Calif. TV Online

PRONUNCIATION & IDIOMS
4Train Your Accent Read and
listen to a short talk and follow
the pronunciation advice. X
4EZ Slang Listen to the conver-
sations and learn idioms.X 

JAPAN TODAY
4Japan Trends
4Japan Echo
4Japan Journal
4Japan Video Topics

LITERATURE & BOOKS

4American Writers I
4American Writers II

4Booknotes CSPAN
Interviews with authors ¹

4Book TV CSPAN
Interviews with authors ¹

4Featured Books (NEA) New
   

"A database of biographies, profiles of works and glossary of literary terms...Complete works lists for 5,000 writers."
---

Learn how to participate in an academic discussion. Watch these independent learning videos from the English Language Center at Hong Kong Polytechnic University. More videos | EAP | CILL Home

¹


 
"Lives That Make A Difference" focuses on celebrities and everyday people from all walks of life and all age groups who have made a positive impact on our world. To watch the videos, click on "more..." at the end of the reading passages. New!

¹


 
CBS/CNN San Francisco. News stories and language practice: video, audio, quizzes, vocabulary, and scripts. Good self-study site. New!

¹


 
Listen to children read stories aloud. Follow along with the script. Try Rosalino's Dog. (Stone Soup™)X
 
Watch, listen, and read. Free distance learning course to build reading and life skills of adult English learners in California. (Sacramento County). X
---
I have compiled and edited the Proceedings of the Linguapax Asia

Second International

Symposium

on

Language in Society and the Classroom

.

Now online: Click here (PDF).
 

I

serv

ed

as

the

Program Chair and g

ave

a presentation on

"Helping Immigrant Students in the United States Learn English in Mainstream Classrooms: The SIOP Approach"

at the

Linguapax Asia

Second

International

Symposium

on Language

in Society and the

Classroom

:

Preserving Heritage and Supporting Diversity, Canadian Embassy, Tokyo

, June 11, 2005

.

Abstract

Power Point References

Annual Faculty Development Symposium on

University English Teaching

,

April 9, 2005. Aoyama Gakuin University, Tokyo.

I gave a presentation entitled

"

Peer Revision in Academic Writing: One Teacher's Experience.

"


Summary (PDF) Power Point

Junior College English Education Research Group

,

December 11, 2004, Aoyama Gakuin Women's Junior College.

I gave a presentation on

"Teaching

English

Through

Content

vs.

Teaching

Content

Through

English.

"

Abstract Power Point
20th World Congress on

Reading

,

International Reading Association,

(IRA)

July

26-29, 2004, Manila, Philippines

.

I gave a presentation on "Dual Skills Approaches to Reading Instruction: Reading-Writing vs. Reading-Listening vs. Reading-Speaking

.

"

Abstract (PDF) Power Point
OHP materials References
 

Linguapax Asia

2004 First International Symposium

on Language Diversity

and

Language Ecology

,

April 17, 2004, United Nations University, Tokyo

.

I gave a presentation on

"Language Minorities and ESL/

Bilingual Education in California Schools."

Abstract Power Point References

È





The 43rd National Conference of the Japan Association for Language Education and Technology (LET): Strategies for the Future of Foreign Language Education, August 2, 2003, Kansai Gaidai Nakamiya Campus. I co-presented a paper on "Classroom-Language Lab Integration: Handling Diversity in Student Abilities and Interests." Summary Power Point

---

 
 



 

Learn
how
to
type
here