The Room Kneo
This is an abridged English version of Room Kneo, a personal so-called "home page".
---
Who's Kneo ?
Kneo (also known as kneo_y) is a Japanese man (born 1957), an ex-programmer who lives alone in Tokyo,
working as a technical translator (mostly software stuff), smoking pipes and keeping himself sober.
On papers, he is Kunio Yoshikawa whose first name is Kunio (pronounced as "k(u)neo").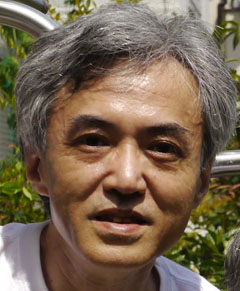 Please visit Kunio Yoshikawa's LinkedIn page for business information.
---
Facebook users can also visit Office Kneo facebook page for EN/JP bilingual communication.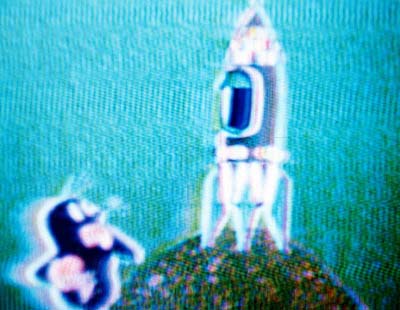 You can also visit YouTube channel kneoTV for Videos.
---

Visit my Tumblr blog named kneogram for pictures, videoes, reblogs and occasional texts (English and Japanese).
---
This room features:
---
This is an HTML edition of my book, Useless Dictionary of Computing. The text is Japanese. Sorry about that.
---
Kneo's Major Works
---
For Pipe Smokers
As you might have already guessed, I love pipe smoking.
If you are looking for a pipe shop in Tokyo, you may want to try one of the following.
Please note that I have no special affiliation with them.
Maps were hand-drawn and linked to the shop names.
Kikusui
Official Home page in Japanese
Ginza 6-9-6, Chuoh-ku, Tokyo, Japan 104-0061
Phone: 03-3571-0010
Kagaya
Web Site in Japanese
Kinokuniya Bldg 1F, Shinjuku 3-17-7, Shinjuku-ku, Tokyo, Japan 160-0022
Phone: 03-3352-3689
Sunmoke
Web site TOP page in Japanese
Naka 1-17-26, Kunitachi-shi, Tokyo, Japan 186-0004
Phone: 0425-76-2345
Pipe smoker's links
---
Music Related Links
Links to my favorite musicians, etc.
---
Other Links
Miscellaneous links.
Despair,Inc.See the celebrated wit!


STUDIO FOGLIOThe art of Kaja and Phil Foglio, including beautiful pictures of Bird Maiden, Goblin King, etc.
---
Photos of Unfamiliar Scenes
Figures and Letters: Alphanumeric Town

Cable

Godzilla

A Head in Snow

Abandoned Car

A Robot

Man-Woman Ultrasonics

A Hungry Cat

Paralax View

Ring World

Please visit kneogram (my tumblr page) for more pictures and blogs, etc.
Newer photos are also present on kneo_y's photoset on flickr.
---
And now...
If you have something REALLY good to tell me, click here for a mail.
Facebook users can also see me in Office Kneo facebook page for English/Japanese bilingual communication.
Well, then, a happy browsing !

kneo
<Go To The Japanese Home Page>
---
Copyright(c) 1997, 1998, 1999, 2000, 2001, 2002, 2003, 2004, 2005, 2006, 2007, 2008, 2009, 2010, 2011, 2012, 2013, 2014, 2015, 2016, 2017, 2018 Kunio Yoshikawa fw9k-yskw@asahi-net.or.jp