Rainbow Lorikeet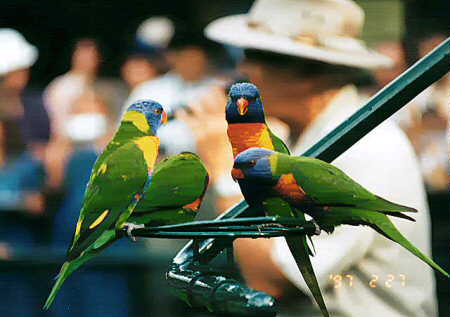 In Currumbin Sanctuary, Palm Beach, QLD, Australia (Feb. 27, 1997).
---
In the east coast we visited, this was a very familiar bird. We were surprised at that this psychedelic bird was protectively colored when it was picking up nuts and berries on a branch.
The most memorable thing of this bird was in Currumbin Sanctuary. The bird put on the head of KUMI, who is my wife, and we joined into feeding.
---
Note
Science name: Trichoglossus haematodus

English name: Rainbow Lorikeet