Major Mitchell's Cockatoo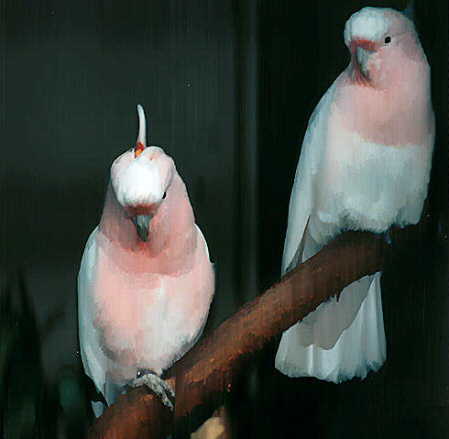 In Currumbin Sanctuary, Palm Beach, QLD, Australia (Feb. 27, 1997).
---
Some men says this is the most beautiful cockatoo. I am also satisfied only by looking at the bird. My wife uses the above photo as wall paper in her personal computer. Now I have been fond of her computer rather then mine.
---
Note
Science name: Cacatua Leadbeateri

English name: Major Mitchell's (Leadbeater's) Cockatoo