Eclectus Parrot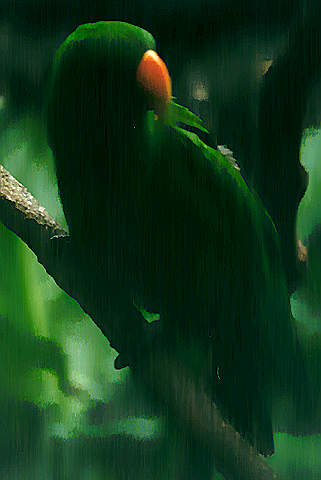 In Currumbin Sanctuary, Palm Beach, QLD, Australia (Feb. 27, 1997).
---
Eclectus Parrots are famous as New Guinean birds, but they are also distributed in rainforest along the eastern Cape York in Australia.
Male is green as shown in the above photo while female is crimson and blue. They had been regarded as different species for a long time, and it was found in 1874 that they are male and female in the same species.
The birds are very popular as pet birds, and I have seen them in pet shops several times. They look affectionate and sociable.
---
Note
Science name: Eclectus roratus

English name: Eclectus Parrot