Last up date:1999/08/14
HAMAMATSU KITE & CREATIVE KITES

---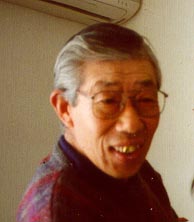 This page was generated with the permission by Mr.Heizo Itoh.

Mr.Heizo Itoh is a famous kite master of Hamamatsu Kite and his creative kites. He lives in Tenjin-machi, Hamamatsu-city, and the kite of his town is named as "YOKOTEN. He makes those kites which are flown at the Hamamatsu Festival in every May and you can meet him at the festivals which are held around Japan. He also makes many creative kites as well as the traditional Hamamatsu Kite.

Address: 5-51, Tenjin-machi, Hamamatsu-city, Shizuoka-prefecture 430-0808, JAPAN
Tel: +81(Japan)-53-463-2089
FAX: +81(Japan)-53-461-1588

Click on the pictures for large image.



---
| | | | |
| --- | --- | --- | --- |
| | | | |
| #1 Tower building kite | #2 Sea Turtle | #3 Sea Turtle | #4 Ski Kite |
| | | | |
| --- | --- | --- | --- |
| | | | |
| #5 Ski kite | #6 Hikoichi | #7 Kommei | #8 Yokoten & Work Shop |
Top Page
MAIL BOX
MASTERS OF KITES IN JAPAN