Who is BIN ?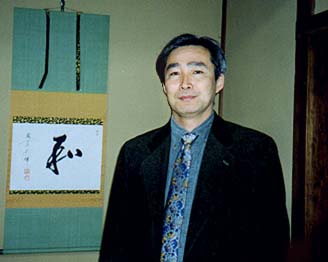 ---
Welcome to my website. My name is Akio Bin. Bin is my first name.
In 1950, I was born as Kawai Akio in Yoshikawa, Saitama Prefecture, Japan.
My father Kawai Gaifu was a haiku poet, so through him haiku has been familiar to me since my early childhood. When I was 4, my family moved to Noda, Chiba Prefecture. It neighbors Yosikawa, only separated by a big river called Edogawa. Since then, it has been my important keyword to "cross the river". After graduating from Saitama University, I taught Japanese language in junior high school and studied media education and modern haiku. In 1992, I won the 11th Modern Haiku Association Critique Prize for my essay, "Modernity in Masaoka Shiki". Now I am a president of the haiku magazine Jiku.
I completed the doctoral course in the graduate school of the University of Tsukuba. I am a Doctor of Philosophy in Information science. I have been studying early modern Haiku and its relation to mass media.
---
My works
Anthology of haiku "Watashi no Yukue (My Whereabouts)"2000
            "Saika Yu Yu" 2000

Essay "Modernity in Shiki -humore, media, Japanese-" 1999